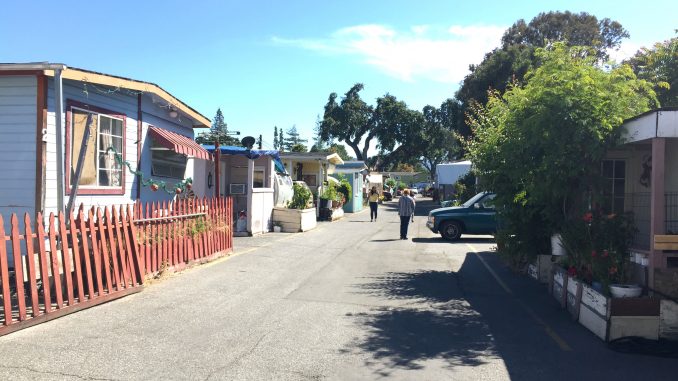 By the Daily Post staff
The man stabbed to death in the Buena Vista Mobile Home Park in Palo Alto is Timothy Wood, the Santa Clara County Medical Examiner's Office said.
Wood, 63, was a longtime resident of the mobile home park at 3980 El Camino Real who was found stabbed on Monday (June 24) night by his roommate.
Wood was taken to the hospital where he died from the stab wounds to his chest.
Buena Vista resident Jose Ramirez told the Post on Tuesday that Wood was "a really good person with a big heart."
Ramirez added that he was "nice to everyone."
Neighbor Dave Haven noted that everyone knew Wood.
"He was troubled but really likable," Haven said.
Police on Thursday announced they arrested Isadore Christopher Diaz, 31, also a resident of the mobile home park, for Wood's murder.
Coincidentally, Diaz had been booked into jail on Monday for punching a man at Buena Vista about two hours after officers arrived to investigate the murder.
Diaz was taken to the jail on Monday, and it wasn't until Wednesday that police realized that Diaz was responsible for the murder, according to a statement from police.
Detectives obtained a search warrant on Wednesday night for Diaz's home and said they found evidence linking him to the murder.
Then police obtained an arrest warrant for Diaz and arrested him for murder at 4:30 a.m. on Thursday.