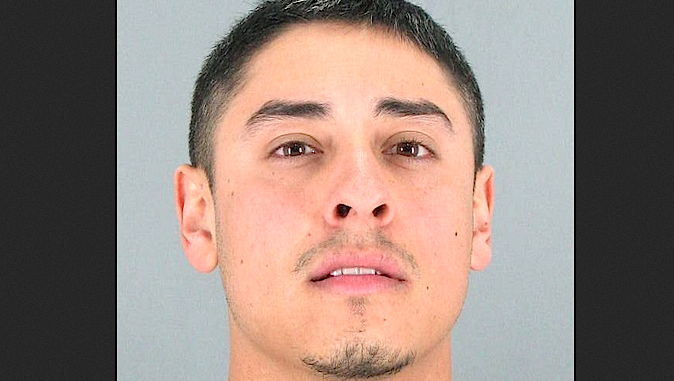 BY EMILY MIBACH
Daily Post Staff Writer
A youth counselor from Mountain View who had sexual relationships with two girls aged 13 and 14 was sentenced to eight years in prison on Friday (Feb. 22).
Francis Caceres, 30, had met the girls at Your House South, a youth home in Redwood City where he worked.
San Mateo County Judge Stephanie Garratt called Caceres "despicable" for preying on vulnerable young women, according to San Mateo County District Attorney Steve Wagstaffe.
Prior to Caceres' sentencing, one of his victims made an emotional statement to the court, and his other victim sent a letter to the court.
Both statements talked about how Caceres' treatment of them was a betrayal, according to the DA.
Caceres had pleaded no contest on Dec. 20 to felony dissuading a witness and child molestation related to the 14-year-old victim and felony intercourse with a minor related to the 13-year-old victim, Wagstaffe said.
Caceres met the 14-year-old in July 2016, and investigators found evidence of a sexual relationship outside of the youth home. He was fired from the home before the start of the investigation.
In the case of the 13-year-old, after a flirting relationship, Caceres and the girl engaged in sexual acts in the recreation room of the youth home, according to Wagstaffe.
As a result of the plea deal, he will have to register as a sex offender for the rest of his life. He cannot contact either of his victims for the next 10 years, which is the maximum amount of time for a restraining order, Wagstaffe said.