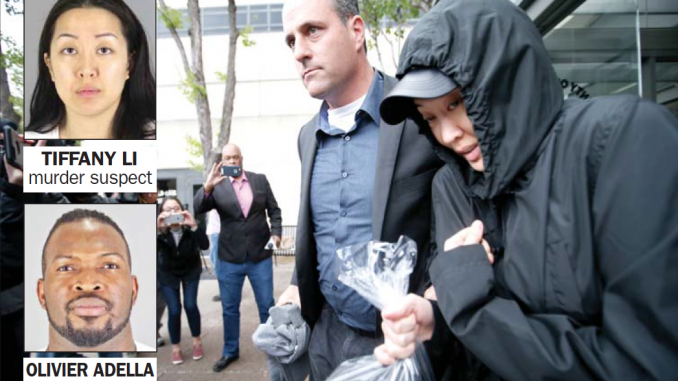 By the Daily Post staff
Tiffany Li, a Hillsborough real estate scion who is charged with orchestrating the death of her children's father, has stage three breast cancer, her lawyer said yesterday.
Attorney Geoff Carr had asked Judge Stephanie Garratt to postpone the trial for Li, 32, and co-defendant Kaveh Bayat, 31, until March or April so Li could get all of the medical procedures she needs. She was diagnosed a couple of months ago.
But James Thompson, Bayat's attorney, is on another case set to go to trial around that time, so the trial for Li and Bayat will not be until Aug. 19, 2019, said San Mateo County District Attorney Steve Wagstaffe.
Li is charged with directing her boyfriend, Bayat, and another man, Olivier Adella, to kill Keith Green, 27. His body was found in May 2016 with a bullet to the neck.
The mothers of Green and Li have been sharing custody of the children since Li's arrest.
Adella pleaded no contest Feb. 22 to being an accessory to the murder and will testify against Bayat and Li at their trial.