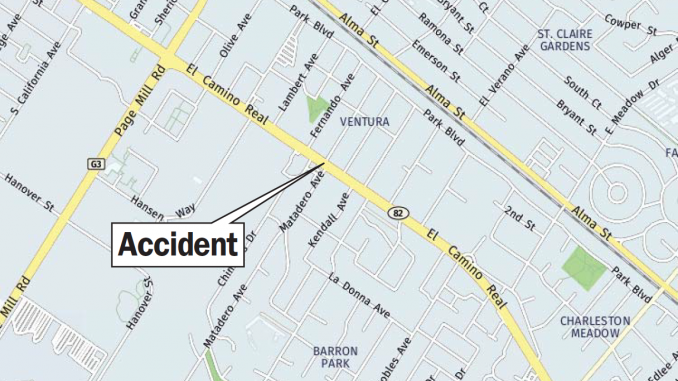 By the Daily Post staff
A 13-year-old girl was rushed to Stanford Hospital after a car hit her on her bike on El Camino Real, a Palo Alto firefighter said.
The girl was riding at El Camino and Matadero Avenue, in the Ventura neighborhood, when a car going 5 to 10 mph hit her around 3:53 p.m. Tuesday (Sept. 26).
Ventura resident Michelle Hollar posted on Nextdoor on Tuesday that she had seen the girl lying in the crosswalk going west across El Camino "with one shoe knocked clear off and the bike lying in the road."
The car was damaged and the girl's helmet was cracked, so paramedics took her to the hospital with lights and sirens, but she didn't suffer major injuries, Battalion Chief Ryan Stoddard said.
Information from police wasn't available yesterday.