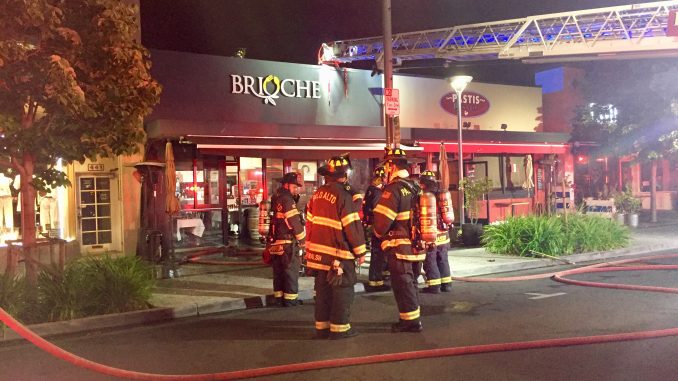 By the Daily Post staff
A fire damaged Cafe Brioche at 445 California Ave. in Palo Alto tonight (May 8).
The cafe's owner, Mete Akbaba, told the Post that he called in the fire to dispatchers at 10:15 p.m. The initial report was that there flames in the restaurant, but they had died down before firefighters got there, according to fire Battalion Chief Bobby Davis.
The Fire Department reports that they had knocked down the fire by 10:23 p.m.
The fire was contained to the kitchen, possibly starting in the oven and stove area. The fire did not spread to adjacent buildings, Davis said.
Police were blocking off traffic on California Avenue to help fire trucks attack the fire.
No injuries were reported.