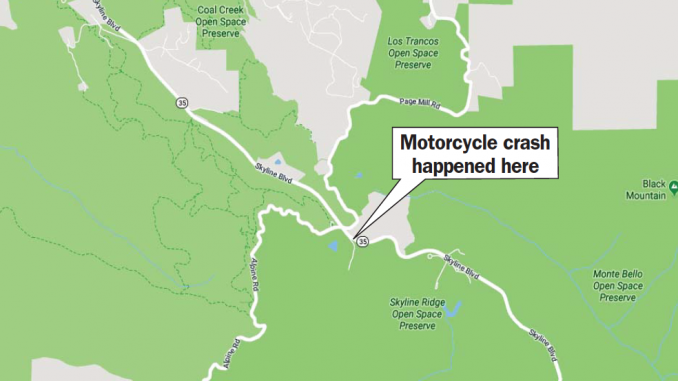 By the Daily Post staff
A female motorcyclist was killed this afternoon (May 8) in a crash on Skyline Boulevard (Highway 35) in Palo Alto, according to the California Highway Patrol.
It was the third fatal motorcycle crash in the hills west of Palo Alto in the past three weeks, said CHP spokesman Art Montiel.
The crash was reported at about 4:40 p.m. about 150 feet south of Page Mill/Alpine Road. Montiel said no other vehicle was involved in the crash. He said a ranger discovered the woman's body. The motorcyclist's name hasn't been released, but she's between the age of 20 and 25. The woman was riding a Ducati motorcycle.
While much of Skyline is in unincorporated areas of San Mateo and Santa Clara counties, this accident occurred in a portion within Palo Alto's city limits. Montiel referred a reporter to Palo Alto police for more information. Police said they would issue a statement Thursday.
Did you know that only some of the local news stories the Daily Post c0vers appear on this website? To get all the local news, including stories you can't find online, pick up the printed version of the Post every morning at 1,000 Mid-Peninsula locations.