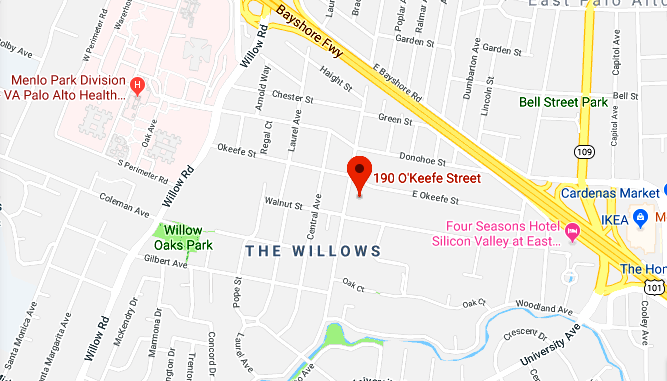 By the Daily Post staff
A 17-year-old boy was shot in the calf while walking his dog on East O'Keefe Street near Menalto Avenue last night (Feb. 5), police said today.
At 10:38 p.m., officers responded to multiple 911 calls about a young man who had been shot and was lying in the street at 190 E. O'Keefe.
Police found a teenager who had sustained sustained a gunshot wound to his right calf. The victim stated he was shot while walking his dog on East O'Keefe Street with a friend coming back from the 76 gas station convenience store at 710 Willow Road.
Officers weren't able to find the shooter but they recovered a .40-caliber casing south of where the victim had been sitting.
The victim was taken to a hospital, but police said his injuries didn't appear to be life-threatening.
Police may have a lead in the case. At about midnight, police said over their radio band that they were looking at the police station for a GSR kit, a device that tests for gunshot residue on parts of the body. Sometimes police will use a GSR kit to test the hands of a person to see if they had fired a gun recently. It's not known how the GSR kit was going to be used in this case. When Menlo Park officers weren't able to locate their GSR kit, they borrowed one from the Palo Alto police.
The Menlo Park Police Department asks anyone who might have information about this case, including any witnesses, to call the department's non-emergency number at (650) 330-6300 or the Anonymous Tip Hotline at 650-330-6395.