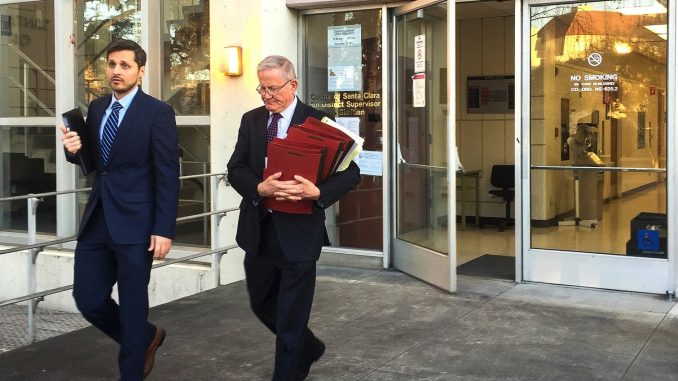 By the Daily Post staff
A former Palo Alto elementary school teacher convicted of sexually abusing his ex-girlfriend's daughter was denied a new trial yesterday, according to the Santa Clara County District Attorney's Office.
A jury found Michael Airo guilty on Feb. 14 of one count of continuous sexual abuse of a child and three counts of child molestation by duress.
Airo will be sentenced on Feb. 21 and faces between 15 and 40 years in state prison.
In 2014, the girl told her therapist that between the ages of 9 and 13, Airo would come into the bathroom when she was showering and kiss her chest, stomach and bottom. Airo was working as a teacher's aide at Palo Alto Community Child Care, which operated at El Carmelo Elementary School, in 1999 when he entered a May-December relationship with the girl's mother.
The mother was 21 years older and had two daughters. Airo later worked as a fourth-and fifth-grade teacher at Ohlone Elementary School.