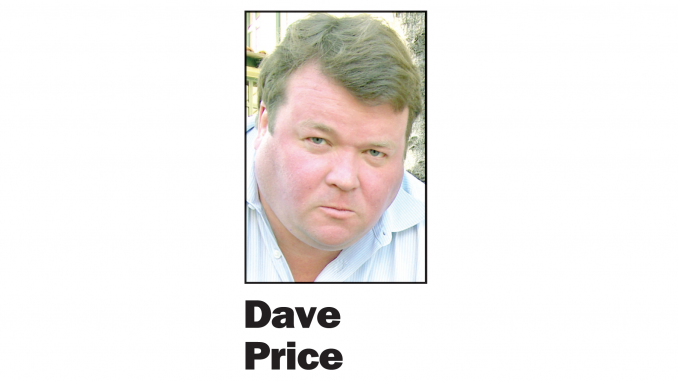 OPINION
BY DAVE PRICE
Daily Post Editor
I think people in Palo Alto have been shaken up by the report that a Palo Alto High School student, who was convicted of sexually assaulting a girl, was allowed to remain in school. It's all I heard about over the weekend.
Not only was this boy convicted of one assault, but he has been accused of sexually assaulting two other girls. And, for reasons nobody can understand, he was allowed to return to school.
I want to be cautious and point out that we don't have all of the facts. Because he's a juvenile, police, prosecutors and school officials aren't free to talk about what happened like they would if he was an adult.
At right is a timeline of the events in this case based on the Post's reporting as well as what other media outlets have unearthed.
Channel 2, which broke the story on Wednesday, interviewed two of the girls. From what they said, these horrifying attacks were anything but consensual, as the boy has claimed. The victim of an October 2016 assault in a bathroom at Palo Alto High School says she suffered panic attacks afterward. Her family got a restraining order to keep the boy away from her, but eventually they decided to move away from Palo Alto after the ordeal.
The school district's response to these attacks is unclear. If you ask school officials too many questions, they'll tell you that the Family Education Rights and Privacy Act prevents them from going into any details.
Unfortunately, this law gives them a shield to stop the public from learning what they did, if anything, to keep students safe.
But we do know a few things.
First, the California Education Code Section 48900 (n) and 48915 (c)(4)gives a superintendent or principal the authority to recommend the expulsion of any student who commits a sexual assault. Expulsion doesn't require a criminal conviction, even though there was one in this case. All it takes is a "determination" by the principal or superintendent that a sex assault has occurred. The student could finish his high school education at a continuation school like Alta Vista in Mountain View.
Moreover, the Paly student handbook warns that any student who commits or attempts to commit a sexual offense is subject to "mandatory suspension" and a "mandatory recommendation for expulsion," which would have to be approved by the school board.
Second, we know that school officials were told of the October 2016 Paly bathroom attack the week it occurred. And we know the sheriff's office served school officials with a restraining order a month later that required the boy to stay 100 yards away from the girl.
What the district did over the next several months is unclear. The victims say school officials did nothing.
The district's spokesman said that the court officially notified school officials in February that the boy had been convicted in the October 2015 church assault and was on probation.
The district is required under a federal law known as Title IX to open an investigation under these circumstances. But the district confirms that the investigation didn't begin until March, when a law firm hired by the district began to contact the victims. That's five months after the bathroom assault and 16 months after the church assault that led to the boy's felony conviction.
And Superintendent Max McGee didn't inform parents or school employees about the situation until Thursday night — a day after the KTVU story broke. It would have been better if McGee had been upfront about this situation and disclosed it earlier. This damages his credibility. People will ask, "What else is he hiding?"
Naturally, the public is clamoring for the full story about what the district did or didn't do.
Ironically, the school board in February approved an agreement with the federal Office for Civil Rights to make it easier for students and parents to report sex-based complaints following allegations of sexual harassment at both Paly and Gunn high schools. Given what we know about these incidents, you've got to wonder what the point of that agreement was?
Editor Dave Price's column appears on Mondays. His email address is [email protected].
TIMELINE
Timeline: Three girls report assaults by same boy
The following is a timeline involving a series of incidents involving a Palo Alto High School student, who has been convicted of one sexual assault and accused of two others. The information is based on reports by Channel 2, the Bay Area News Group and reporting by the Daily Post.
October 2015: Victim No. 1, who attends Menlo-Atherton High School, was assaulted by the student in a Palo Alto church bathroom.
November 2015: Victim No. 1 reports incident to Palo Alto police. Police have the victim call the Paly student and he acknowledges the assault and apologizes, she tells Channel 2.
January 2016: The boy allegedly sexually assaults a second victim at a house party in Redwood City. The mother said she filed a report with Palo Alto police, but so far no charges have been filed.
October 2016: A Paly freshman, Victim No. 3, says she was assaulted by the student in a Paly bathroom. She says he forced her to orally copulate him. Within a week, she said she reported the assault to school administrators and her mother. Her mother goes to police.
November 2016: Victim No. 3 obtains a restraining order to keep the perpetrator at least 100 yards away from her, her home and her school. School officials were aware of the restraining order because it was served by the sheriff's department at Paly and the boy's parents were served through the superintendent's office. The attorney for the boy's family filed an objection to the restraining order, saying the incident was consensual. But the objection said the boy had changed his class schedule so that he isn't in the same classes as Victim No. 3.
After November 2016: Victim No. 3 and her family move out of the Palo Alto area.
December 2016: The boy is convicted in Juvenile Court of one count of oral copulation by force, a felony, involving Victim No. 1 in October 2015. Judge Margaret Johnson sentences him to probation. The October 2016 case involving Victim No. 3 is also resolved in Juvenile Court, but since it apparently didn't result in a felony conviction, the records are sealed.
February 2017: The Juvenile Court notifies the school district about the conviction in the case involving Victim No. 1, according to school district spokesman Jorge Quintana.
March 2017: The school district opens an investigation under Title XI, the federal law that prohibits discrimination on the basis of sex. The investigation starts 16 months after Victim No. 1 went to police and five months after the Paly bathroom assault of Victim No. 3.
May 10, 2017: Channel 2 breaks the story about the series of assaults.
May 11, 2017: Superintendent Max McGee sends an emailed statement to parents and school employees saying the district's investigation is "ongoing" and that "sexual harassment and sexual assault are unacceptable in our schools." This notice is sent out 18 months after Victim No. 1 went to police.