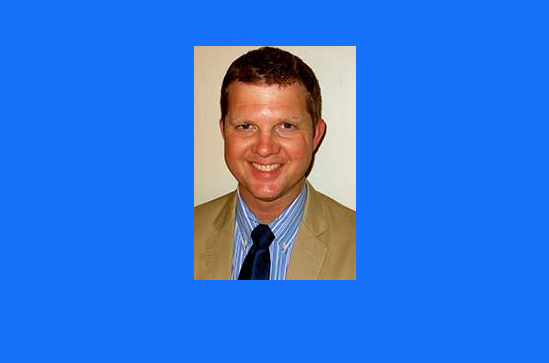 BY ALLISON LEVITSKY
Daily Post Staff Writer
Adam Paulson, one of the Palo Alto High School assistant principals criticized for mishandling a sexual assault investigation last year, has been named the school's acting principal during an ongoing leadership shuffle, according to Superintendent Karen Hendricks.
Hendricks sent an email to parents on Tuesday afternoon announcing that Frank "Pancho" Rodriguez would be leaving his role as acting principal next month.
He's also currently on leave awaiting the birth of his first grandchild, Hendricks said, leaving Paulson in charge.
Rodriguez stepped in last month after Principal Kim Diorio went on medical leave, then resigned.
Rodriguez is the retired founding principal of Pajaro Valley High School in Watsonville and has served similar short-term stints since retiring at Aptos and Carmel high schools, Rolling Hills Middle School in Los Gatos and E.A. Hall and Lakeview middle schools in Watsonville.
Diorio told district administrators of her medical leave on Feb. 23 and announced on March 9 that she would resign after 11 years at the school, the last four as principal.
Sex offender on campus
She has faced scrutiny for her administration's mishandling of a report of an on-campus sexual assault, which was allegedly perpetrated by a 17-year-old boy who was allowed to remain at the school despite a prior sex assault conviction.
Lawyers with the firm Cozen O'Connor, Gina Maisto Smith and Leslie Gomez, found in September that former Superintendent Max McGee, former Assistant Superintendent for School Support Services Holly Wade, Diorio and assistant principals Paulson, Kathie Laurence, Jerry Berkson and Victoria Kim had botched the investigation of the sexual assault complaint.
Assistant Principal of Teaching and Learning Janice Chen and Administrator on Special Assignment Katya Villalobos will also be available to help, Hendricks said.
"During this time, we're fortunate to have a strong 'Paly Principals' team leading the work with a stellar faculty and classified staff also continuing to make great things happen on behalf of students," Hendricks said in the email. "I recognize and appreciate the strong work of this team."
Interim Assistant Superintendent of Human Resources Anne Brown held meetings for Paly employees and parents yesterday and will hold a similar 35-minute meeting for students at 11:40 a.m. on Tuesday at the Haymarket Theater on campus.
Looking for a permanent principal
Hendricks said the district community could provide feedback on the permanent principal hiring process via email to Anne Brown or in an online survey that she linked to in the email.
At a school board meeting last month, Paly Principal's Secretary Carolyn Benfield sharply criticized the school board for Diorio's resignation, urging them not to let the same happen to Laurence, who is now the principal at Gunn High School.
"I'm here to beg the superintendent and the board not to do any further damage," she said, stating of the Paly principal job that "the first day that you sit in that chair is the first day of the end of your career."