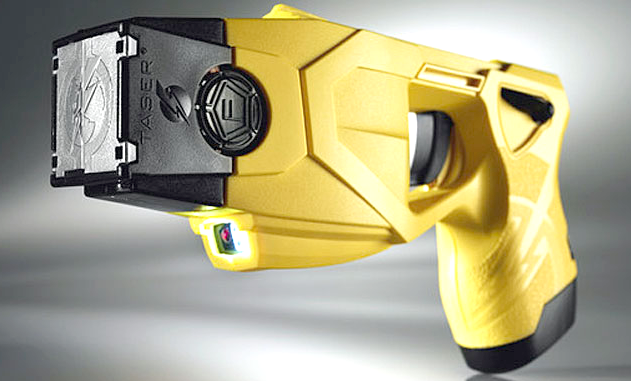 BY EMILY MIBACH
Daily Post Staff Writer
San Mateo County's Board of Supervisors may take a closer look into sheriff's deputies use of Tasers after a South San Francisco man died when he was repeatedly zapped by a deputy's weapon.
Tomorrow (Dec. 18), the board of supervisors may create a subcommittee consisting of supervisors Dave Pine and Carole Groom to investigate the use of the weapons in the county. Groom and Pine will be consulting with the sheriff's office and other departments in the county to learn more.
At a Dec. 4 meeting, the board heard more than an hour of public comments about the death of Chinedu Valentine Okobi, who died on Oct. 9 after being shocked multiple times with Tasers.
Okobi's death was the third in San Mateo County caused by Tasers. A man in Daly City and another in Redwood City died earlier in the year after being shocked by Tasers during police encounters.
Pine said he wants to learn how Tasers work, what are their benefits and limitations, what the law says about them, how officers are trained to use them and how often they are used in connection to mental health crises.
Pine said the committee will not be investigating any of the Taser-related deaths in the county.
All three of the men who died after being shocked by Tasers were reportedly suffering from a mental health crisis at the time of their death, District Attorney Steve Wagstaffe said on Tuesday (Dec. 11).