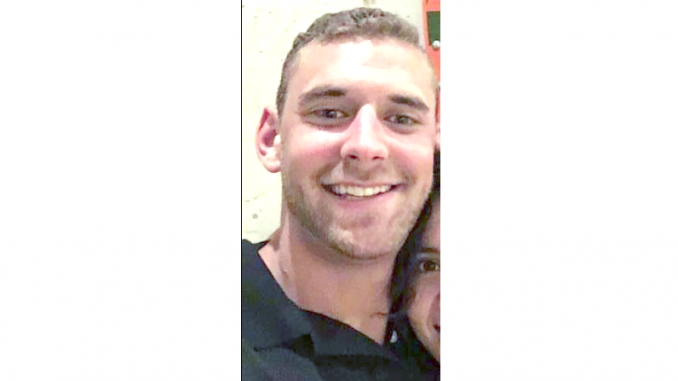 Correction: An earlier version of this story said that Caltrain spokesman Dan Lieberman said that the victim was hit when the train was rushing through the Menlo Park train station. In fact, the train normally travels about 5 to 10 mph as it leaves a station. The version below has been corrected.
BY EMILY MIBACH
Daily Post Staff Writer
Authorities said yesterday (Nov. 28) they are investigating the death of a 22-year-old man who was hit by a train while it was passing through the Menlo Park Caltrain station.
Connor McElroy of Redwood City was hit at 1:06 a.m. on Saturday (Nov. 24), according to the San Mateo County Coroner's Office.
Assistant Coroner Emily Tauscher said the manner of McElroy's death was under investigation.
That's because McElroy fell onto the tracks while the train was moving through the station at 5 to 10 mph, Caltrain spokesman Dan Lieberman said. Caltrain did not publicly announce the death, the 10th of the year, because it was the last train of the night, and there would be no trains held up by the investigation of the death, Lieberman said.
When there is no interruption of train service, it is up to the Coroner's Office to report the death, the spokesman said.
And, in fact, the Post learned about it from the list of deaths the coroner's office released on Monday.
McElroy earned an Eagle Scout designation in 2014, after he installed a wheelchair-accessible walkway around the perimeter of the historic Johnston House in Half Moon Bay, where he grew up, according to the Half Moon Bay Review.
He graduated from Junipero Serra High School in San Mateo and was attending classes at College of San Mateo while also working, according to his Facebook profile.