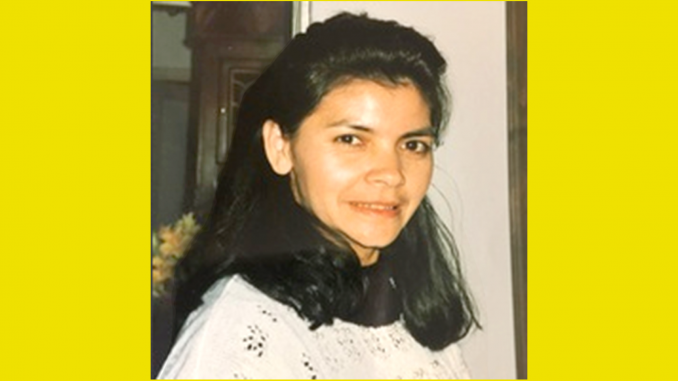 BY EMILY MIBACH
Daily Post Staff Writer
A funeral was held Tuesday (Nov. 20) for Maria Alicia Castro, the 61-year-old great-grandmother and nanny who died after she was found lying on a Belmont street. The cause of her death is a mystery that's under investigation by police and the coroner.
Her family said the Salvadoran immigrant adored the outdoors and was known for her morning walks.
"She went out for her morning walks, as she always does, but … never made it back," wrote her niece Jennifer Mendez on a GoFundMe page to raise money for Castro's funeral. "She was the nicest and most humble person in our family. She leaves behind a family that truly misses her."
She was buried at Skylawn Memorial Park in San Mateo. She lived in Belmont with her husband, Kevin Schulz.
According to her obituary, Castro loved taking walks and gardening. Aside from her penchant for the outdoors, she was also "the first to give a helping hand" to anyone in need, her obituary said.
Castro was born in El Salvador and moved to the United States when she was 32, in 1985. She was a nanny for multiple families over the years, and had a special place in her heart for all of the children she helped raise, her obituary said.
Castro was found gravely injured on Nov. 12 by a passing motorist who saw her lying on the ground in the area of Cipriani Boulevard and Newlands Avenue. She had been on her morning walk.
Police are investigating Castro's death, and have not determined whether it was a hit-and-run or if she fell.
Belmont Captain Pat Halleran said last week that it seemed unlikely that she was hit by a car because there were no tire marks on the road, and Castro only suffered from a head injury. If she had been hit by a car, she would have had other injuries, depending on where she was hit.
Castro is survived by her husband, her three children Ronald Hernandez (Norma), Rina Hernandez (Luis), and Marvin Castro (Cristina), her eleven grandchildren, one great-grandchild and seven of her eight siblings.