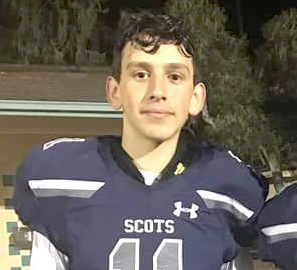 From staff and wire reports
A 17-year-old Redwood City boy has been shot and killed in front of an elementary school in Belmont, police said today (Jan. 8). The shooter is at large.
Tonight, police are at a house in Pleasanton where the shooter may have gone after the murder, Channel 7 reports.
The victim is Mohammad Othman, a 17-year-old senior and football player at Carlmont High. His sister called police around 10:55 p.m. Monday requesting a welfare check on the victim who they believed was at Central Elementary School in the 500 block of Middle Road.
She said she had been told by one of his friends that he had been kidnapped. But when officers arrived, they found the victim lying in the parking lot at the front of the school, suffering from a gunshot wound. He was pronounced dead at the scene.
According to police, the victim is believed to have known the suspect, and the shooting wasn't random. Police said the victim had no connection to the school.
No arrest has been announced and police have not released any information about the suspect.
Anyone with information on the case is asked to contact Belmont police at (650) 595-7400 or police@belmont.gov.