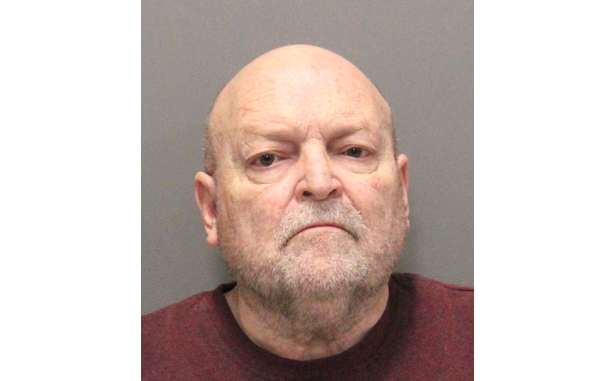 By the Daily Post staff
Santa Clara County Sheriff Laurie Smith announced this morning (Nov. 21) that her deputies have arrested a 74-year-old man in connection with the 1973 murder of a 21-year-old Stanford graduate, whose body was found in the hills west of campus.
John Arthur Getreu was arrested Tuesday (Nov. 20) at his home in Hayward, Sheriff Smith announced at a news conference at her office in San Jose. Getreu is accused of the strangulation murder of Leslie Marie Perlov. He is being held without bail in the Santa Clara County Main Jail in San Jose.
Getreu was connected to the murder through DNA testing.
Perlov, a law clerk who was planning to attend Princeton law school, was last seen at her work place on Feb. 13, 1973. That same day her 1972 orange Chevrolet Nova was found parked at an old quarry near the intersection of Old Page Mill Road and Page Mill Road.
Three days later, a Sheriff's reserve horseback unit found her body under an oak tree in the hills, west of where her Nova was abandoned.
The Medical Examiner determined the cause of death was strangulation by ligature and the manner of death was homicide. She had been strangled with a blue scarf.
The case remained unsolved for decades.
This year, Sheriff's Office investigators decided to give the case another look. In July, investigators submitted several items of evidence for a DNA examination, and the crime lab found the DNA of an unknown man on some of those items.
The lab sent the unknown male's genetic information to Parabon NanoLabs, a Virginia-based company that identifies people through their DNA.
Parabon performs "genealogical mapping" to identify people by combining DNA testing with data from family trees, genealogy websites online and public records.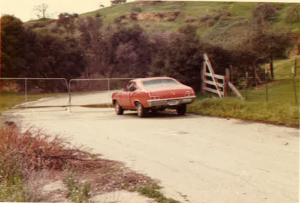 The process indicated Getru was the suspect, the sheriff said. Sheriff's investigators then got DNA samples from Getru and determined they had a match. The sheriff didn't say how they obtained the DNA from Getreu.
The sheriff said in a statement that the odds the DNA matches somebody else than Getreu are 1 in 65 septillion, or the number 65 followed by 24
zeros.
Perlov's murder was one of five killings on or near the Stanford campus between 1972 and 1976.
In June, the suspect in another one of those murders, 72-year-old Steve Crawford, killed himself when sheriff's deputies arrived at his San Jose apartment to arrest him in the 1974 murder of Arlis Perry of Stanford.
Crawford was the security guard at Stanford Memorial Church who said he found Perry's body on Oct. 13, 1974. Perry's body was spread-eagle on her back on the floor of the church, naked from the waist down, with an altar candle wedged between her breasts and another candle inserted in her body.
Perry had what looked to be strangulation marks on her neck, but her actual cause of death was an ice pick to the brain.
Like the Perlov case, deputies earlier this year submitted evidence they saved in the Perry murder to a DNA lab, and it led them to Crawford.
Three other murders from the 1972-76 time period remain unsolved.
• David Levine, 20, killed on Sept. 11, 1973. Levine was stabbed 15 times in the back with a long knife in front of the Meyer Library around 1 a.m. Some have speculated that the murder could have been the work of the "Death Angels" — a group of black Muslims who killed white people in 1973 and 1974. Others think he was a victim of the Zodiac Killer.
• Janet Ann Taylor, 21, killed on March 25, 1974. Taylor was found strangled on Sand Hill Road near Manzanita Way. She was the daughter of Stanford's former athletic director Chuck Taylor.
• Edward McNeill, 25, killed around July 18, 1976. McNeill was found on July 20, 1976, strangled and bound with adhesive tape in his Menlo Park apartment on Coleman Avenue. His landlady found him on the 20th and the coroner's office believes he had been dead for two days before being found.