From staff and wire reports
Smoke from the massive "Camp Fire" in Butte County, 180 miles north of San Francisco, has blown into the mid-Peninsula, creating a yellow haze and making breathing difficult for some.
The fire has killed at least five people and destroyed thousands of buildings in Paradise, a city of 26,000 near Chico.
When Paradise was evacuated last night, the order set off a desperate exodus in which many motorists got struck in gridlocked traffic and abandoned their vehicles to flee on foot.
Most of the victims were found this morning in their cars unable to escape the inferno that was spreading at the rate of eight football fields a minute, according to a report last night.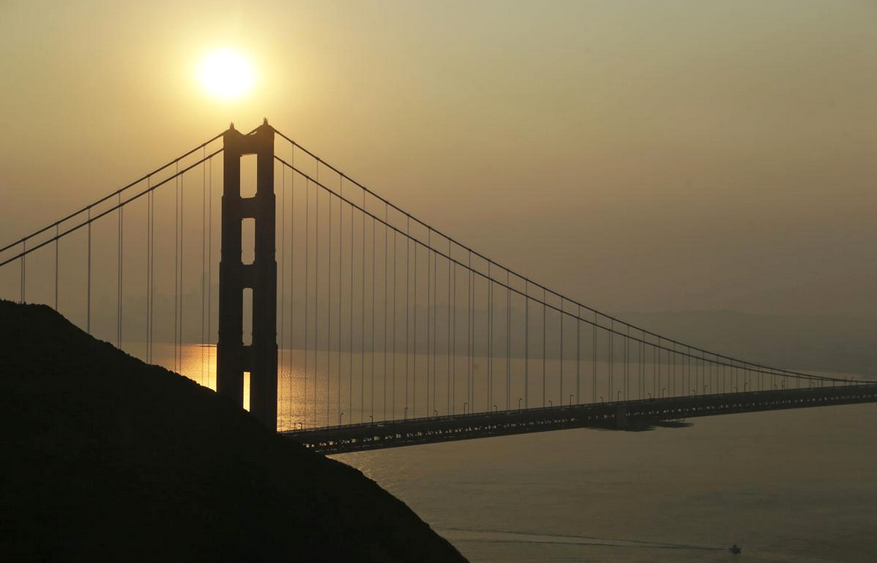 The Bay Area Quality Management District has issued a Winter Spare the Air Alert for today through Sunday due to heavy smoke from the fire. That means the outdoor and indoor burning of wood or any other solid fuel is
banned.
Cal/OSHA is advising employers to take special precautions to protect outdoor workers.
Smoke from wildfires contains chemicals, gases and fine particles that are harmful. The biggest hazard is from breathing in the fine particles, which can reduce lung function, worsen asthma and exacerbate existing heart and lung conditions, officials say.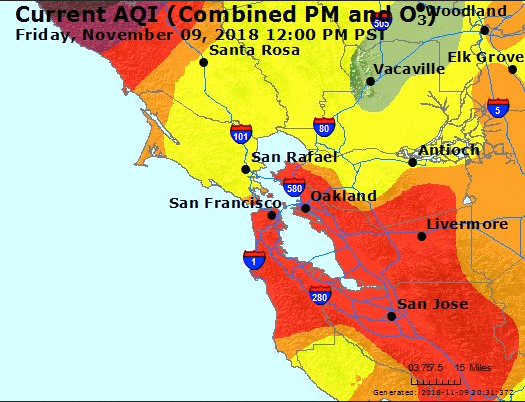 When employees are working outdoors in air affected by wildfire smoke, employers are required by Cal/OSHA to monitor air quality information provided by local air quality districts and, if exposure is deemed harmful, take steps to protect workers such as providing respiratory protection equipment, reducing the amount of time of outdoor work by changing procedures or schedules or providing enclosed structures or vehicles where the air is filtered.