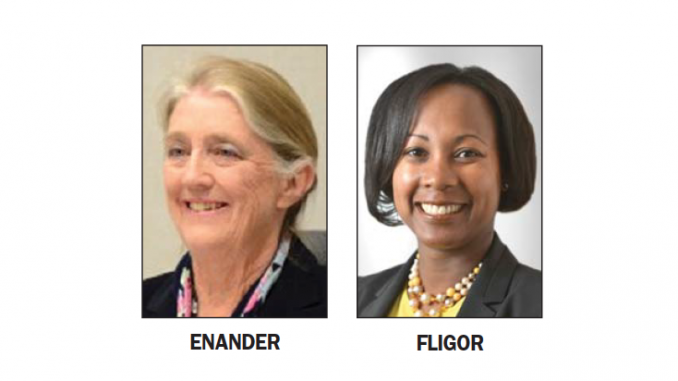 DAILY POST EDITORIAL
Measure C in Los Altos was initially promoted as a measure that would stop the sale of city parks without a vote of the people. The group that put the citizens initiative on the ballot called itself "Save our Parks."
If that's all Measure C would do, this newspaper would fully support it. Palo Alto voters approved a charter amendment in 1969 prohibiting the sale of city parkland, and it's worked out fine.
We assume that many of the people who signed the Measure C petitions were under the impression they would be saving the city's parks, a very agreeable idea.
A serious flaw
But there's more to Measure C. It would require that the renegotiated lease of any city-owned land go to the voters. That means that when a lease for a fire station or library expires, if the new lease is evenly slightly different, it would have to go to the voters in a costly ballot measure. Such elections can range in cost from $50,000 to $500,000.
Putting every renegotiated lease to the voters is crazy. It's a serious flaw that requires voters to reject Measure C.
When the Save our Parks campaign got rolling, we realized there was a different agenda afoot than just saving parks. The lease restrictions would stop the city from using the city-owned downtown parking plazas to make improvements.
Many of the Save our Parks proponents were rightfully concerned about a development proposed by Anne Wojcicki's Los Altos Community Investments, called First Street Green, which would have been the size of a Boeing 747. The 91,200-square-foot development — a behemoth by Los Altos standards — would have used some city land downtown. Opponents were outraged that the city was essentially handing over city land to Wojcicki, who has become a major downtown landowner.
Had Measure C been on the books, Wojcicki's project would have gone to the voters because of its use of city land. But Wojcicki pulled the project on Oct. 11, 2017. The public's outrage over her development prevailed.
Some in the Save our Parks movement want Measure C to pass in order to stop developments like that in the future.
We think downtown development and saving parkland are separate issues. Both should go to the voters as separate questions. One question could simply ask if voters should approve the sale of parkland. The second question could deal with the future of downtown.
Downtown's future is worth a full-throated community-wide debate, not a tacky add-on to an initiative involving a different subject. Asking people to sign a petition about saving parks and including language that would halt public development downtown has a bait-and-switch feel that is unworthy of Los Altos civic discourse.
Measure C deserves a "no" vote because it's badly flawed, would prevent the city from doing its routine business, such as renewing leases for fire stations, and hamper necessary revitalization downtown.
Council candidates
Measure C, whether a candidate opposes or supports it, has become the major focus in the council race in which five candidates are seeking two seats.
The candidates in favor of Measure C are Anita Enander and Teresa Morris. Those opposed are Neysa Fligor, Nancy Bremeau and the only incumbent in the race, Jean Mordo. Mary Prochnow isn't running for a second term.
We endorsed Mordo four years ago, believing he would help clean up the mess in city government that allowed a debacle on First Street, where three massive buildings (by Los Altos standards) sprung up between Edith Avenue and Main Street, creating a canyon effect.
But Mordo has done a 180 and become too much of a cheerleader for development in Los Altos.
We were astonished when he told us during an interview that he favored putting office buildings downtown because it would increase the number of people getting lunch at restaurants in that area. Office buildings mean even more commute traffic on streets like San Antonio Road and Foothill Expressway. That doesn't seem like a good trade-off — office buildings for restaurant business.
We also don't like how Mordo has been heavy-handed with women. Former Mayor David Casas pointed out in December how Mordo had demeaned former councilwoman Megan Satterlee in public, was dismissive of other councilwomen and threatened then-city manager Marcia Somers if she didn't agree with his agenda.
In fact, Casas complained that Mordo bullied members of the public — both men and women — and at one point yelled at a person in the audience.
We also were alarmed at Mordo's response when current City Manager Chris Jordan decided on his own to give city employees every other Friday off rather than putting the idea on the council's agenda. Mordo didn't have a problem with it. "He runs the city, not the council, but he had the courtesy to tell us he intended to propose to do that," Mordo said.
We get the impression he feels the council is subservient to the city manager. In reality, it's the council who is in charge of the city manager.
It's time for Mordo to retire.
The two candidates we're most excited about in this race hold opposite views of Measure C. But instead of selecting candidates based on some ideology, we are looking for people with the right experience, skills and viewpoint for Los Altos.
Enander and Fligor
Anita Enander, a supporter of Measure C, is a fiscal conservative who wants to preserve the small-town charm of Los Altos. She has a no-nonsense attitude and would be a valuable check on a council that can sometimes get carried away with groupthink. We think she would be far more responsive to residents than others we've seen on council.
Neysa Fligor, who came within 6 votes of winning a council seat two years ago, opposes Measure C and recognizes the need to increase the vibrancy of downtown. But she's quick to point out that the nearby neighborhoods need to be protected from downtown workers who might park in front of homes, so she's interested in increasing parking capacity. We don't see Fligor as a growth cheerleader but somebody who believes in moderate steps to keep the downtown area attractive.
Fligor's resume is well suited for a position on council. She's an attorney who was deputy Santa Clara County counsel, providing legal advice to county departments. There she gained an excellent understanding of how local government works, allowing her to hit the ground running if elected to council.
She's also served on the city's Parks and Recreation Commission, including a year as chair, giving her an in-depth view of city services.
In some ways, Enander and Fligor represent different viewpoints, but we think they would each be an excellent addition to the Los Altos City Council.