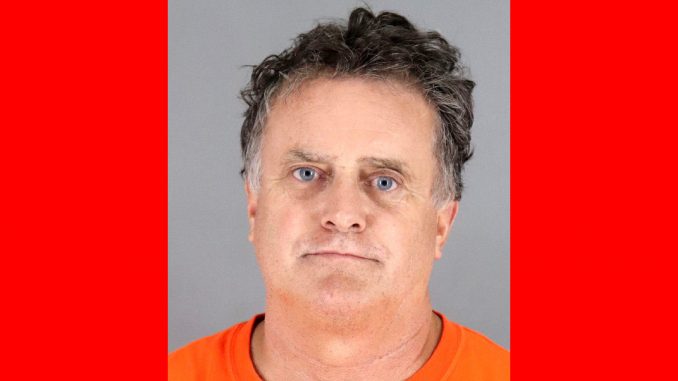 BY EMILY MIBACH
Daily Post Staff Writer
A retired Redwood City police officer who was in a police standoff for 17½ hours could walk away with a single misdemeanor charge, much to the chagrin of San Mateo County District Attorney Steve Wagstaffe.
James McGee, 54, was arrested at his home on the 700 block of Windsor Way on Aug. 9 after a woman there called 911, reporting that she had been a victim of domestic violence.
While McGee was booked into jail on a charge of felony domestic violence, Wagstaffe said the alleged victim isn't being completely cooperative with the prosecutor handling the case, making it difficult to have enough evidence to charge McGee.
If he isn't charged with domestic violence, the only possible charge McGee would face is a misdemeanor for resisting arrest due to the 17½-hour standoff.
"He could walk out of this thing with a misdemeanor, and that strikes me as amazing," Wagstaffe said.
Wagstaffe said the California District Attorneys Association has lobbied in the past to create a law that would classify long standoffs with police as felonies, but Legislators turned down the idea.
Standoffs can get expensive
"But you think of the hundreds of thousands of dollars going into overtime for standoffs like this, and it is surprising it's not a (bigger) crime," Wagstaffe said.
McGee is expected to make his first court appearance in about two weeks, depending on how long Wagstaffe's investigation takes. He is out on $50,000 bail.
Calls to McGee's lawyer, San Carlos attorney Josh Bentley, were not returned yesterday.
McGee was a Redwood City officer from 1985 to 2013. Last year, he received $126,369 from his pension, according to Transparent California, a website that lists pension data for retired public employees.
The standoff on Aug. 9 began at around 2 a.m. when the alleged victim called police.
The woman was outside of the home when police arrived, and McGee was inside, refusing to come out, according to police.
Neighbors were evacuated and police surrounded the home.
Authorities negotiated with McGee throughout the day, and he eventually communicated with them. He was arrested around 7:30 p.m.
McGee was booked into jail "without significant injuries to anyone."
The woman was taken to a hospital with injuries, but was released after a short period of time.
Previous stories
• Ex-cop walks out of jail after nearly 18-hour standoff with police
• Standoff ends with arrest of former police officer on domestic violence allegations