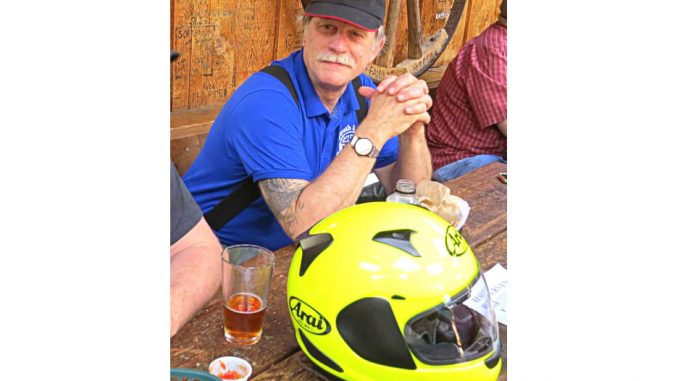 BY EMILY MIBACH
Daily Post Staff Writer
A Menlo Park man, who was killed when his motorcycle was hit head-on by a pickup truck on a winding stretch of La Honda Road, was a motorcycle and scooter enthusiast who grew up in Palo Alto.
Stephen Morse, 66, died following the collision at 6:45 p.m. Sunday on the road, also known as Highway 84, in Woodside. It happened near Grandview Drive, not far from Alice's Restaurant on Skyline Blvd.
Morse was on his way home after visiting a friend in Santa Cruz on his orange scooter when he suddenly veered into the wrong side of the road. The coroner's office is still looking into whether Morse suffered from a medical emergency that caused him to veer off course, said his wife, Margery.
She pointed out that his orange scooter had a white side car, a vehicle she light-heartedly called the "creamsicle."
Morse attended Palo Alto High School and got a BA from San Jose State University. He worked as a roller coaster engineer for Frontier Village in San Jose. He then became a medical engineer. He retired form St. Jude's Medical Inc. in Sunnyvale in 2015. There are 19 patents in his name for his medical device designs.
How he met his wife
It was while Morse was a technician at Southwall Technologies in Palo Alto that he met Margery, and asked her out. She immediately said yes, saying that she "thought he was the most handsomest man."
They were married for 28 years and lived in Palo Alto until 2001, when they moved to Menlo Park.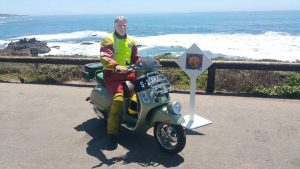 Since retiring, Morse has spent a lot of time traveling with the South Bay Scooter Posse, which may be organizing a memorial ride for Morse, Margery said.
"This is a post that comes with such tremendous sadness and heartache, it's hard to find words. Over the weekend, we lost of of our brothers, Steve Morse, in a scooter accident. … he passed doing one of the things he loved the most, riding. He always brought with him a smile, enthusiasm, generosity and experience. He will be missed and always remembered as the great friend that he was to us, and many others. The Posse lowers its flag and will have a hard time knowing how to raise it again," the Posse wrote on Facebook.
His other activities
Aside from scootering, Morse also played badminton locally and used to be a board member of the Sequoia Yacht Club and Bair Island Aquatic Center, according to Margery. He was also a board member of the California Pops Orchestra.
Morse is survived by Margery, his wife, two brothers Doug Morse and Kenny (Sue) Morse and council Joe Zurenko.
The cause of Morse's accident is still under investigation by the San Mateo County Sheriff's Department, and any witnesses of the accident are asked to call Sgt. Jason Peardon at (650) 372-3215 or jpeardon@smcgov.org.