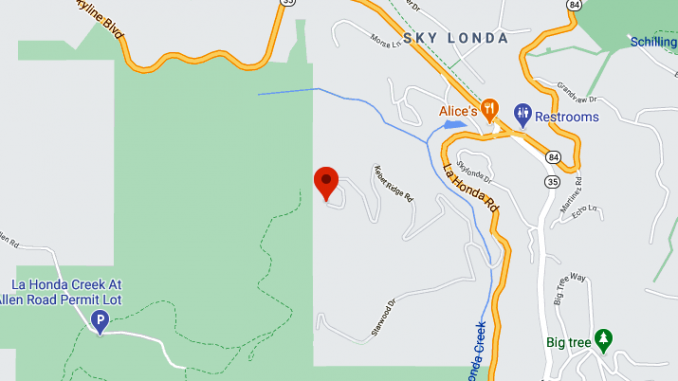 BY EMILY MIBACH
Daily Post Staff Writer
Human remains were found today (April 12) near Kebet Ridge in the Skylonda/Woodside area off of La Honda Road, the San Mateo County Sheriff's Office said.
The sheriff's office had been called around 9 a.m. The Coroner's Office also reported to the scene and is investigating. The age, race and gender of the person are unknown, according to the Sheriff's Office.
The body was found roughly 4.5 miles from the July 2019 Skyline Boulevard killings of John Pekipaki, 31, of East Palo Alto, and Abdulmalek Nasher, 32, of Pacifica. Malik Dosouqi, 27, was arrested in connection to those killings. He is currently waiting for a trial.
In December, the body of Eddy Cervantes, 40, of East Palo Alto, was found at Skyline and Quail Court, which is about 11 miles north of where the body found today is.
Anyone who may have information can call the anonymous tip line at 1 (800) 547-2700 or call Detective Judson Piper at (650) 363-4062 or jpiper@smcgov.org.