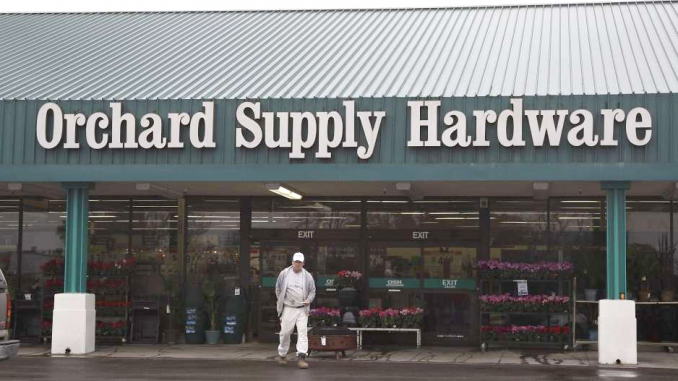 By the Daily Post staff
Orchard Supply Hardware, an 87-year-old chain with roots in the South Bay, will close all of its 98 stores by the end of the year including locations in Mountain View, Redwood City and San Carlos.
NBC Bay Area, which first reported the story last night, said the chain of garden and hardware stores will make a formal announcement today. Employees were told the bad news yesterday.
OSH was founded in San Jose in 1931 as a cooperative owned by 30 fruit and nut farmers who banded together to buy essential farm supplies. It's first store was at 44 Vine St. in San Jose.
Members of the cooperative sold the business to W.R. Grace and Co. in 1978. They sold OSH to Wickes Companies in 1986. Three years later, Wickes sold the company to its managers.
Sears bought the chain in 1996 and spun it off as a public company in 2012.
In 2013, OSH filed for Chapter 11 bankruptcy and was bought by Lowe's. At the time, OSH was $230 million in debt. Lowe's attempted to reverse the company's downward trajectory by modernizing stores and closing unprofitable locations.
OSH has stores in California, Oregon and Florida with 4,000 employees.
There was no immediate word on whether the employees would be offered severance or if special liquidation sales are planned.
OSH's mid-Peninsula stores include 2555 Charleston Road in Mountain View, 2110 Middlefield Road in Redwood City, 360 Industrial Road in San Carlos and 1010 Metro Center Blvd. in Foster City.