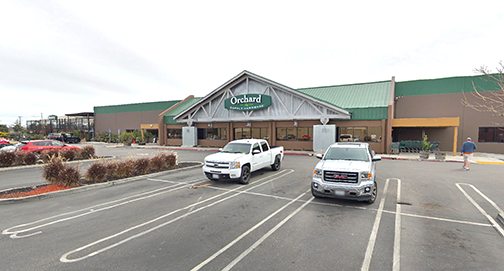 By the Daily Post staff
OSH may be returning to Redwood City, albeit with a slightly different name.
Trade publication Merchant Magazine reported over the weekend that Outdoor Supply Hardware, owned by Tennessee-based Central Network Retail Group, is eyeing the former Orchard Supply Hardware space at 2110 Middlefield Road, across the parking lot from Costco.
Merchant Magazine reports that the company signed leases for 10 former OSH locations in California. Those that have already opened are in Napa, Moraga, Capitola and Berkeley.
A former OSH in San Jose, the birthplace of the hardware chain, will also reopen under its new moniker later this month. OSH started in 1931 as a cooperative owned by 30 fruit and nut farmers who joined forces to buy farm supplies. Its first store was at 44 Vine St. in San Jose.
The cooperative members sold the business to W.R. Grace and Co. in 1978, who later sold OSH to Wickes Companies in 1986. Three years later, Wickes sold the company to its managers.
Sears bought OSH in 1996 and spun it off as a public company in 2012. At the time OSH filed for bankruptcy in 2013, it was $230 million in debt. OSH closed all of its stores in 2018.
No plans have been announced for the former OSH in San Carlos. The OSH in south Palo Alto at 2555 Charleston Road is now an ACE Hardware.