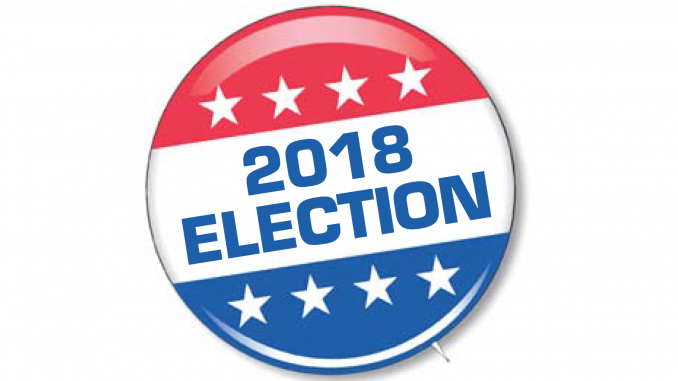 BY EMILY MIBACH
Daily Post Staff Writer
Friday (Aug. 10) is the deadline to file to run for city council, school board and seats on special district boards.
For candidates, San Mateo County there was a class on running for office, and the Daily Post decided to attend.
The class was led by Candidate Filing Officer Michelle Yue at the county elections office at 40 Tower Road in San Mateo.
Yue started the class by going over the qualifications to run for office. Candidates must be 18 and registered to vote in the jurisdiction in which they plan on running. For example, those who want to run for Redwood City Council cannot be registered to vote or living in Mountain View.
One who has been convicted of a felony related to bribery, embezzling public money, perjury or conspiracy to commit any of those crimes cannot run for office, according to the county's candidate guide.
Those who plan on running for school board face the same rules but they also cannot be an employee of the school district.
Yue also broke down how one gets on the ballot and the mountain of paperwork one must fill out in order to run.
In order to appear on the ballot, one running for council has until Aug. 10 to return the nomination papers to the city clerk's office.
Those running for a county-wide office, school district or a special district, such as the Menlo Park Fire Protection District or West Bay Sanitary District, should turn in their papers to the county elections office at 40 Tower Road in San Mateo by Aug. 10.
The nomination papers include:
• The required number of signatures of residents from the jurisdiction in which you are running (varies city to city)
• A declaration of candidacy
• Ballot designation worksheet, or what shows up under a candidate's name on the ballot, such as incumbent or community volunteer
• How candidates would like their name to be translated into Chinese
• An FPPC Form 700, which states a candidate's economic interests, such as stocks held, and how they get their income
• Candidate ballot statement
• A check to cover the filing fee, which varies depending on how many candidates are running and the number of registered voters in the jurisdiction.
Filing in a race that includes 30,041 registered voters and five candidates would cost $425.33, according to an estimate in the candidate guide.
While the fee may be less for smaller districts, the cost can go up as high as $5,000 for county-wide offices.
Candidates also need to fill out financial forms. Before candidates can start raising money for their campaign, they must file a Form 501 and once they've organized a campaign committee, they must send a Form 410 to California's secretary of state.
Then, on Sept. 27 and Oct. 25, campaigns must file either a Form 470 or 460. The 460s are for candidates who have raised more than $2,000 and require that they indicate who has contributed to their campaign. The 470s are for candidates who don't have a campaign committee and have not spent or received more than $2,000 for the race.
Other important dates are:
• Oct. 2 — when vote-by-mail ballots are mailed out
• Oct. 22 — the last day to register to vote
• Nov. 6 — Election Day.