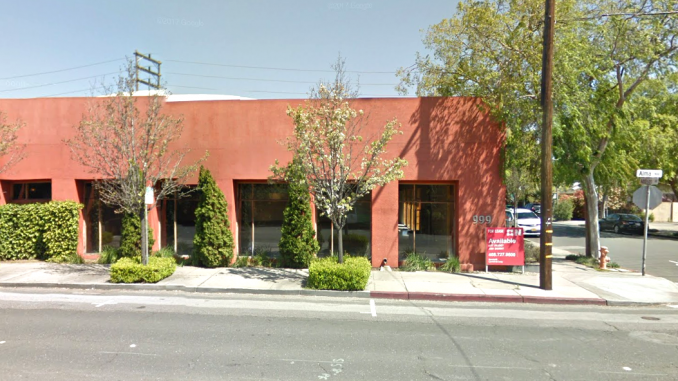 BY ALLISON LEVITSKY
Daily Post Staff Writer
A new gym is set to open next month at the former Anthropologie building in downtown Palo Alto, thanks to the withdrawal of two appeals from residents concerned about scarce parking and early-morning noise.
Gym proprietor Michael Dorricott, 28, said he's planning a grand opening for Sept. 22 at his new gym, Training Space, at 999 Alma St.
It's set to operate from 5 a.m. to 11 p.m., down from its initial request to operate 24 hours a day. The city normally allows 6 a.m. opening times.
Dorricott said he's already signed up 110 members, most of whom live or work within a few blocks.
He plans to cut off membership at around 500 members. The building has long struggled to accommodate retail stores because of its location and limited parking.
The building owners, Robert Wheatley and Christian Hansen, of Alma Street Partners, wrote to Assistant Planning Director Jonathan Lait last year that they had been struggling to lease the building since the beginning of 2016.
Anthropologie occupied the 10,000-square-foot space from 2001 to 2015, when it moved to Stanford Shopping Center.
In May, two groups of neighbors filed requests for public hearings after the city issued a conditional use permit to the gym.
Former Councilwoman Dena Mossar, 72, lives on Emerson Street in the Professorville neighborhood. She and her neighbor Karen Smestad, 68,filed an appeal over concerns about early-morning noise.
Mossar and Smestad withdrew their appeal on July 6, after Dorricott said he met with Mossar and promised to encourage his employees and members to park near Alma, especially early in the morning.
Neilson Buchanan, 73, lives a mile north of the gym on Bryant Street and filed an appeal in May along with 11 of his neighbors on Bryant and Ramona streets.
That group withdrew their appeal on July 21. Buchanan said he withdrew his appeal because his group lost the "zeal" to fight the gym.
With the appeals withdrawn, City Council approved the gym's conditional-use permit on July 30.
Dorricott had some choice words for Buchanan's appeal.
"For me there's a moral to the story, and it's that people are unwilling to work with each other in this city," Dorricott told the Post. "There's a lot of hiding behind red tape and trying to spite each other, rather than trying to work together and come to a common solution, and I think it creates a lot of tension in the city."