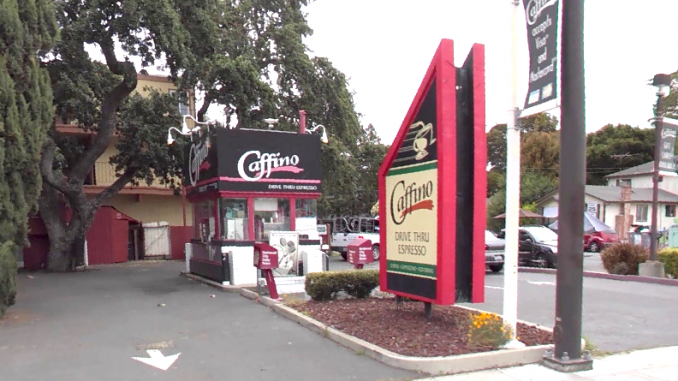 BY EMILY MIBACH
Daily Post Staff Writer
Baristas wearing bikinis and lingerie could soon be serving up drinks such as a "Wet Kiss Mocha" and "Bootycall" in North Fair Oaks.
Pink Pantherz Espresso, a drive-thru coffee shop chain, may be replacing the Caffino drive-thru at 2797 El Camino Real, just half a mile away from the Hanky Panky strip club.
The company has submitted an application to the county's planning department, county spokeswoman Michelle Durand said Friday (July 27).
If approved, the Caffino booth will be replaced by a bright pink building with black panther paw prints painted on the outside.
Pink Pantherz started in 2014 and has three locations in Fremont, Modesto and Fresno, according to the company's website.
Aside from coffee, the dirty drink shop offers Italian sodas (Red Bull and Rockstar energy drinks can be added), fruit smoothies and "Pink Pantherz Pleasures."
The "Pleasures" drinks include a raspberry and watermelon concoction called "Sweet Cheeks" and the "Panty Dropper," which has tangerine, pineapple, mango and orange juice flavors. The shop also serves pastries, according to its website.