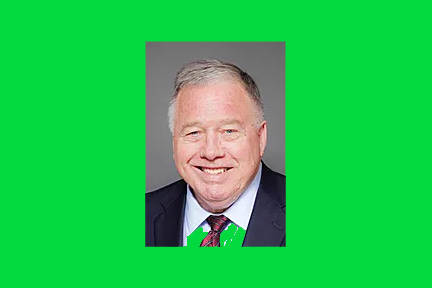 Correction: The printed version of this story incorrectly stated that Shepherd wasn't concerned about the city spending $30 million on a new library. He is concerned about it, and his views are accurately reflected in this story.
BY EMILY MIBACH
Daily Post Staff Writer
Menlo Park Mayor Peter Ohtaki's potential opponent for City Council in November says that while he knows and likes the mayor, it may be time for a change.
Ron Shepherd, 77, was on the city's sewer district board for 16 years before deciding not to seek re-election in 2015.
And now that Menlo Park's council is elected by districts, which may make it less costly to run a campaign, he has decided to look into running.
He has pulled papers in the race and is asking for input from people around town.
Shepherd currently sits on the city's Finance and Audit Committee with Ohtaki. Shepherd says he's concerned with the leadership in Menlo Park and thinks the council is not doing all that it can to serve its residents.
"We need fresh thinking and I've gotten a certain amount of feedback that (people) don't think the current council is as effective as they could be," Shepherd said yesterday (July 27).
Shepherd mentioned three issues he thinks needs more attention on council:
• New library: Shepherd is concerned about the city spending up to $30 million on a new main library. He said the city is putting the cart before the horse by looking at ways to finance the project before it decides what it wants a new library to look like.
• Water system: The city's water system needs major repairs and new piping, which will require new staff. Shepherd is familiar with the cost of replacing such infrastructure after having been on the West Bay Sanitary District board. He thinks Menlo Park ought to at least consider selling the water system to another entity in order to save money.
• Pensions: Shepherd says the city needs to get a better handle on its pension liability.
Shepherd is considering running against Ohtaki to represent District 4, which includes Allied Arts and portions of west Menlo and downtown.