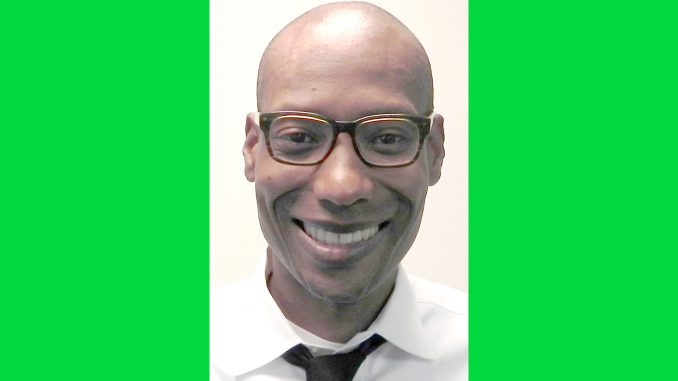 BY EMILY MIBACH
Daily Post Staff Writer
Drew Combs, a Menlo Park Planning Commissioner who nearly won a seat on City Council four years ago, told the Post yesterday that he's running again this fall, taking on two-term incumbent Kirsten Keith.
Combs, 41, is a manager in the user experience unit of Facebook, and cannot vote on the company's huge development on Willow Road, or anything else relating to the company.
However, Combs says that being a member of the council is "a lot more than voting on matters related to Facebook."
When Combs ran for council four years ago, he did not work for Facebook, and says that many of the issues he will be running on this year are the same as last time. A new issue though is whether council members will take foreign trips paid for by third parties.
"I don't see the need to have international travel in representing silicon valley at conferences around the world," Combs said.
China trip
Keith went to China in March and her trip was paid for by the nonprofit U.S.-Asia Innovation Gateway. She missed a key council meeting on Facebook's Willow Road development.
Another change from when he ran four years ago is that the council was elected at large. But this year, the city is divided into five districts, and Combs and Keith would compete in District 2 which includes the Willows neighborhood, where Keith lives, and Flood Triangle, where Combs now lives.
Up until earlier this week, Combs had lived just a mile and a half outside of District 2 — and moved in order to run for the district.
"There are a lot of things specific about this district that are of more interest to me," Combs said.
Making home improvements easier
One thing that Combs said he'd like to work on in his district is making it easier for residents to modify their homes. Many homes in District 2, and in Menlo Park in general, are on what are called "substandard lots," meaning they are differently shaped or sized than more conventional lots.
Many residents who live in single-story homes and want to grow their families want to add on to their homes, but since so many homes are on substandard lots — they end up going through a confusing process that usually ends in a Planning Commission hearing.
"We've been making the planning process easier and more transparent and predictable for large properties along El Camino Real, but there has been no equivalent effort for the residents of Menlo Park," Combs said. "There has to be an option for us to make that process for a family on a substandard lot looking to add more room more predictable," he said.
Neighborhood traffic
Combs also wants to delve into the cut-through traffic issue that has hit the Willows neighborhood especially hard. One idea he has is to have the city host workshops so residents get ideas on what traffic reducing measures they'd like to see in their neighborhood.
"We need to be more willing to team up and provide workshops on how folks can advocate for changes and have (the city) not be seen as a barrier," Combs said.
As for taking on an incumbent — Combs says his commitment to the city "overrides" any concerns he has about facing Keith.
"It will be great that people will have a choice," Combs said. "I feel honored to be in that process and part of (residents) having the choice and being part of the local democracy."
Combs also plans to have biweekly office hours so residents can talk to him face-to-face, instead of being relegated to an email exchange.
Other council candidates
So far, only Keith and Combs have announced that they are running for the seat to represent District 2.
There are two other seats up for election in November — one currently held by Mayor Peter Ohtaki, which represents Allied Arts and portions of West Menlo and downtown. Ohtaki has said he will run and Finance and Audit Commissioner Ron Shepherd has pulled papers to run.
Three contenders have pulled papers for District 1 — which represents the Belle Haven. They are Cecilia Taylor, George Yang and Mike Dunn.