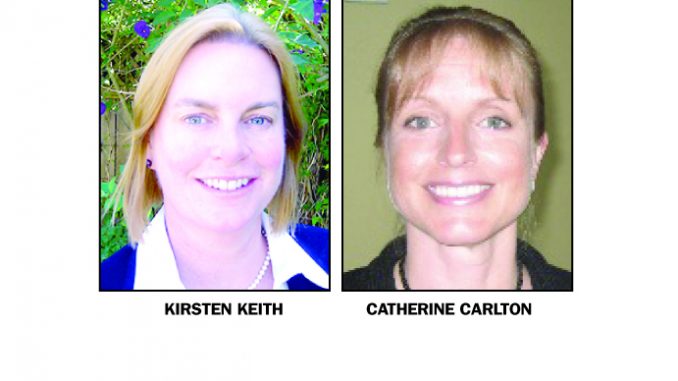 BY EMILY MIBACH
Daily Post Staff Writer
A state ethics agency has received complaints about two Menlo Park city councilwomen over their international trips.
Menlo Park resident George Fisher sent the Fair Political Practices Commission a letter claiming Councilwoman Kirsten Keith received $3,608 in gifts from entities that are marked on her financial disclosure forms as 501c(3) nonprofits. A 501c(3) can give a politician gifts that exceed the state's $470 limit.
But Fisher said he thinks those entities may actually be trade organizations, or 501c(6)s, which have to keep gifts under the $470 limit.
The two alleged trade organizations are:
• The Beijing Digital Content Industries, which paid $1,608 for Keith's boarding, meals and transportation during a trip to Beijing from May 27, 2016, to May 31, 2016.
• And China-USA CEO Association, which paid $2,000 for Keith's lodging, meals and plane ticket to Shenzhen, China, from Nov. 20, 2016, to Nov. 27, 2016.
According to Fisher's complaint, a search of the IRS 501c(3) charities database did not yield any results for the Beijing Digital Content Industries Association or China-USA CEO Association.
Keith said before she went on any of her trips to China, the organization that organizes the trips requests opinion letters from the FPPC, which essentially give the OK for the organizations to pay for Keith's trips.
Keith has gone on at least three trips to China since 2016.
Keith said that when she visits China, typically as part of a larger group of elected officials from San Mateo and Santa Clara counties, she sees it as an extension of the city's Sister City committee, where she can learn about different cultures and forge relationships in order to help Menlo Park and other cities be more inclusive.
Keith's most recent trip to China raised eyebrows because she missed a study session on Facebook's Willow Road development.
The FPPC has sent a letter to Fisher saying that the agency is looking into his complaint.
Fisher also filed a letter about Catherine Carlton.
Carlton is already under investigation by the FPPC after she reported to the agency that her husband's financial adviser had purchased stock in Facebook, creating a conflict of interest when she voted on the company's expansion plan. She said she wasn't aware the adviser had bought the Facebook stock.
Since a case is already open regarding Carlton, the FPPC can only release the original complaint and the agency's response letter saying it has opened an investigation. So because Carlton reported herself to the FPPC before Fisher complained about her, the agency could not release Fisher's letter about her.
Fisher did not return calls to the Post seeking comment.