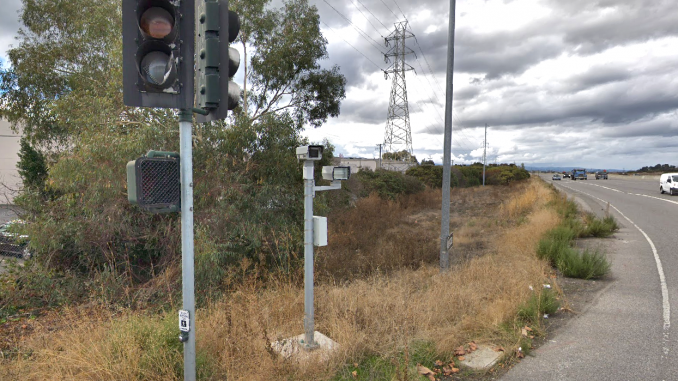 BY EMILY MIBACH
Daily Post Staff Writer
Menlo Park City Council last night (Oct 23) extended a contract with a company to operate its red-light cameras for six months, but the city could switch operators or stop using the devices at the end of the period.
Council members unanimously approved the extension while telling Police Chief Dave Bertini and City Attorney Bill McClure that they do not want to just automatically OK a new contract with operator RedFlex.
They instead want to ask other red-light camera operators how much they would charge the city.
The city has brought in $63,000 this year from the cameras after paying fees to RedFlex.
In 2013, the city got $84,000. Tickets cost about $500.
Both Vice Mayor Ray Mueller and Councilwoman Catherine Carlton expressed consternation with RedFlex. Operator's woes RedFlex was caught bribing local officials in Columbus, Ohio, and Chicago to get city contracts.
Former Redflex CEO Karen Finley was sentenced by a federal judge to serve 30 months in prison in the Illinois case and 14 months in the Ohio case. She's also been ordered to pay $2 million in restitution.
The council also asked for the future report on red-light cameras to say how effective they have been in reducing accidents and why the city ought to continue with the program.
Concerns about cameras Resident Cherie Zaslawsky said there are concerns in town regarding the corruptness of the company and how long the data the devices collect is stored.
Complete Streets Commissioner Adina Levin said the cameras improve safety for pedestrians in the community.