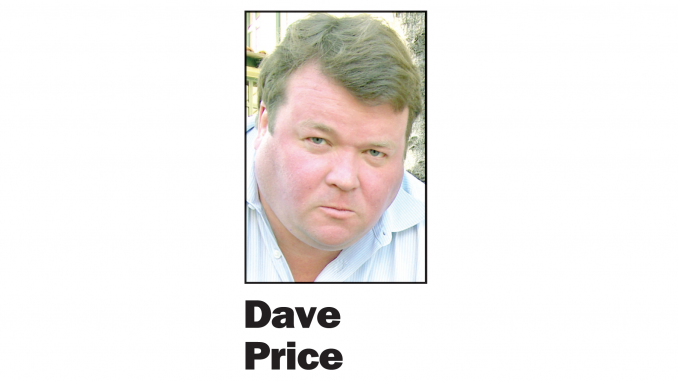 Opinion
BY DAVE PRICE
Daily Post Editor
When developers want to get a project approved, they often become clever if they're forced to answer basic questions.
Such is the case with Stanford, which is seeking Santa Clara County approval for a 2.3 million square foot expansion. That expansion will create more jobs and worsen the housing-jobs imbalance that has caused rents to skyrocket.
I want Stanford to succeed in its mission, but I think that whenever a developer proposes something that makes life worse for his neighbors, he must fully address those problems.
Stanford wants to build 3,150 housing units or beds. A study commissioned by the county says the appropriate number is 4,425 to 5,699.
This is where Stanford is getting clever. It's arguing that it would be better to house some of those people away from campus in other cities because if they lived here, traffic in Palo Alto would increase.
The argument goes something like this. A person commuting to and from campus every day creates two car trips, while a person who lives here might make several smaller trips to run errands, take kids to school or after-school activities, etc., in addition to going to work.
Proponents of Stanford's argument admit their argument is "counter intuitive." Whenever I hear somebody tell me something is "counter intuitive," I get suspicious. Counter intuitive means you're supposed to suspend common sense and buy into somebody's magical thinking.
Flawed logic
Here's the flaw in their argument. If the new workers attracted by this expansion are housed on campus, those short trips will take place within the confines of campus or close by. The impact won't be noticeable, particularly since Stanford does an exemplary job of encouraging people to use bikes and the Marguerite Shuttle. On the other hand, the new worker who lives far away from campus will get on Highway 101 or Interstate 280 twice a day and contribute to the maddening traffic problem in the Bay Area.
Stanford doesn't want to build enough housing to mitigate their growth. So they're trying to persuade neighborhood groups and community leaders with this faulty logic.
There are plenty of places Stanford can build housing, such as the research park and the shopping center.
Scare tactics
And please, spare me the scare tactic that if you hold Stanford's feet to the fire, we'll get 100-foot buildings along El Camino Real. There are places on campus where you can have tall buildings and nobody will object. Example: Escondido Village.
I would be happy to see Stanford expand. But I want it done in a responsible way that doesn't worsen the housing crisis or add traffic to our freeways. County Supervisor Joe Simitian and his colleagues on the Board of Supervisors need to drive a hard bargain with Stanford, and not cave to people who engage in magical thinking.
Editor Dave Price's column appears on Mondays. His email address is price@padailypost.com.