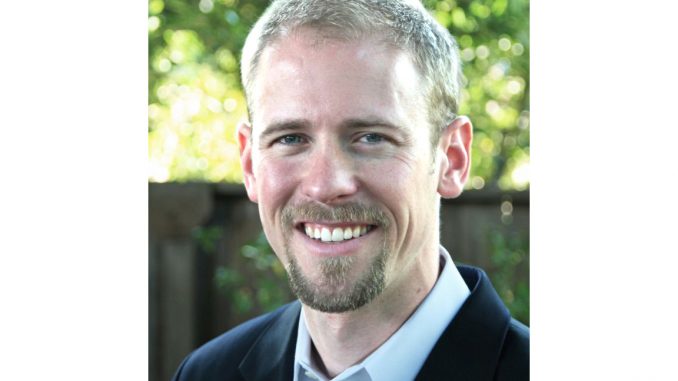 BY ALLISON LEVITSKY
Daily Post Staff Writer
Councilman Cory Wolbach accused signature gatherers for a ballot initiative limiting office growth in Palo Alto of telling signers that they needed the cap because "Cory lied to us."
At Monday's (June 11) council meeting, he challenged anyone who said this to talk to him in the back of the council chambers.
"Nobody did, so it must have been somebody else. I didn't really understand what that might have been referring to if the rumors I heard were true," Wolbach told the Post yesterday (June 13).
Wolbach said he felt he had been consistent with his philosophy on land use. He said he didn't know who had accused him of lying, and didn't speculate on why they might have said he had been inconsistent.
Wolbach said he had been consistent with his goals for the city: to slow down office development, improve housing options and bolster public transportation.
Former Vice Mayor Greg Schmid, a member of Palo Altans for Sensible Zoning leading the charge on the office cap, said he "drew a blank" when Wolbach made the allegation.
But Schmid said his group had discussed inconsistent policies among council members and said "probably all council members do that sometimes."
Councilwoman Lydia Kou also said that was the first she heard about any allegation that Wolbach had lied.
The measure would halve the amount of office development from 1.7 million square feet from 2015 to 2030, or 113,000 square feet per year, to 850,000 square feet, or 56,667 square feet per year.
Palo Alto has seen an average office development rate of 29,695 square feet per year since 2001.
Unlike the existing 50,000-square-foot annual office cap that only applies downtown, in the California Avenue business district and along the El Camino Real corridor, the proposed cap would apply citywide, including Stanford Research Park, Stanford Shopping Center and the San Antonio, West Bayshore and East Embarcadero areas.
Schmid and other supporters have said the cap will help to even out the city's jobs-housing imbalance, easing the housing crisis and traffic.
Councilman Adrian Fine told the Post that he sees the initiative as violating the Comprehensive Plan, a land use document that the council updated last year.
"We took 12 years of community input to write our Comp Plan and a few people who didn't get exactly what they want are scaremongering," Fine told the Post, "and completely disrespecting good governance and the community process."