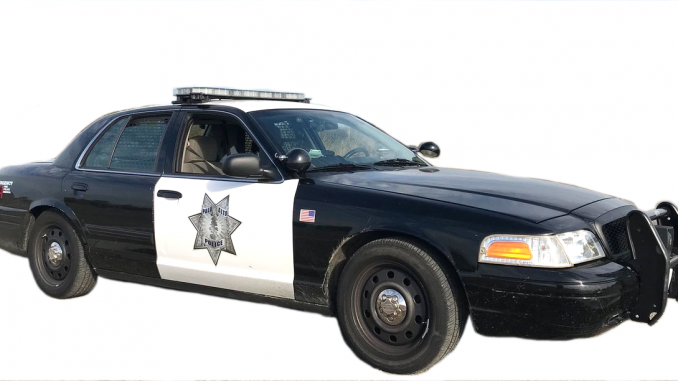 A 17-year-old boy was the victim of an armed robbery in downtown Palo Alto on Saturday (May 5) night, according to police.
Officers are investigating the incident that took place just after 10:45 p.m. at the corner of Lytton Avenue and Kipling Street.
Police said that the dispatch center received a call about the robbery at 11:17 p.m. and were informed by the juvenile that the suspects had already fled the scene in a car.
Investigators found that the victim was talking on his cellphone and walking when he reached the corner of Kipling Street and was approached by three suspects who demanded the phone.
When he refused, the first suspect asked another suspect to hand him a gun, at which time the second suspect handed him a handgun, police said. They told the victim to get on the ground and pointed the gun at him.
When the boy still refused to surrender his belongings or meet their demands of getting down, the first suspect punched the boy in the head. When he landed on the ground, suspects went through his pockets, taking his cellphone and cash, according to officers.
The suspects ran to a black four-door sedan, driven by a fourth person that had been waiting for them. The vehicle took off going southbound on Kipling Street towards University Avenue.
The boy suffered a small abrasion to the head from the first suspect's punch, police said.
The suspects are being described as three Hispanic men in their 20s. The first suspect is believed to be about 5 feet 10 inches tall with a thin build wearing a black zippered hooded sweatshirt over a white shirt. The second suspect was described as 5 feet 7 inches tall with a short "fade" haircut wearing a black t-shirt and blue jeans.
The victim could not describe the third suspect or the suspect driving the getaway car.
Detectives are investigating the robbery and say that it is a possibility the victim may be able to work with a police artist to produce a sketch of at least the first suspect who threatened him with a gun and punched him.
Anyone with information on the incident should call the police dispatch center at (650) 329-2413. Anonymous tips can be emailed to paloalto@tipnow.org, sent via text or voicemail box to (650) 383-8984 or submitted through the department's free mobile app.
— Bay City News