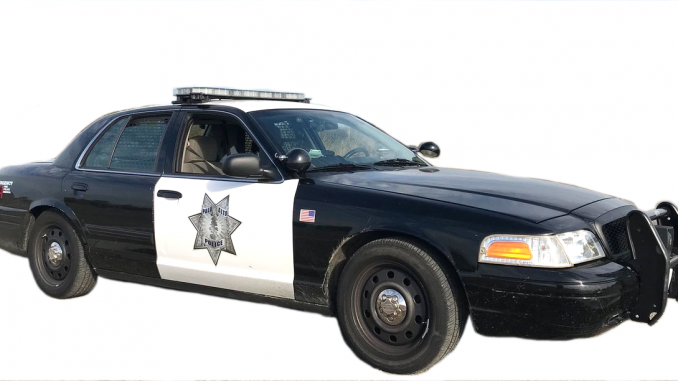 BY ALLISON LEVITSKY
Daily Post Staff Writer
Palo Alto police officers violated department policy when they used excessive force on a minor, according to a report by the department's independent auditor that was released yesterday (March 22).
In the report, external auditors Michael Gennaco and Stephen Connolly, both attorneys with the Los Angeles-based OIR Group, looked into complaints made about police officers between Jan. 1, 2017 and June 30.
The auditors reviewed incident reports, police radio traffic, in-car video and audio recordings. Dates, locations and names are omitted in the report.
According to the report, police responded to a family disturbance call in which a boy had been fighting with his older brother. Their mother found more than 100 rounds of ammunition in the younger boy's backpack.
A responding officer went looking for the younger boy, and found two of his friends, who he detained. One of the boy's friends started video recording the officer with a cellphone, and the officer tried to grab it away because, he said, he was blinded by the light of the cellphone.
The officer then got into a scuffle with the boy, ultimately taking him to the ground and handcuffing him. He then searched the youngsters and released them without taking down their information or notifying their parents after he found no weapons.
The officer later told his supervisor about the encounter, and his supervisor watched video of the incident and reported concerns about it up the chain of command, the report states. It was then recommended that an outside investigator look into the incident.
'Unreasonable, unlawful and excessive'
An outside investigator found that the officer "lacked legal authority to detain, search or handcuff either of the two juveniles or to search the backpack."
The officer's use of force, handcuffing and search were found to be "unreasonable, unlawful and excessive" and in violation of department policy.
The auditors found that the officer should have asked for the youngsters' identification and that he failed to complete a report about his initial response to the mother's home until more than a month after the incident.
A backup officer also failed to turn on his motion-activated video when he responded to the incident, the report found.
The mother also spoke limited English, and the auditors found that it was inappropriate for the officer have the older brother, who was involved in the dispute, translate from Spanish for police.
"It is not appropriate to request that witnesses translate for other witnesses unless there are exigent circumstances," the report states. "Here, it would have been highly preferable to have a Spanish-speaking officer respond to serve as a translator."