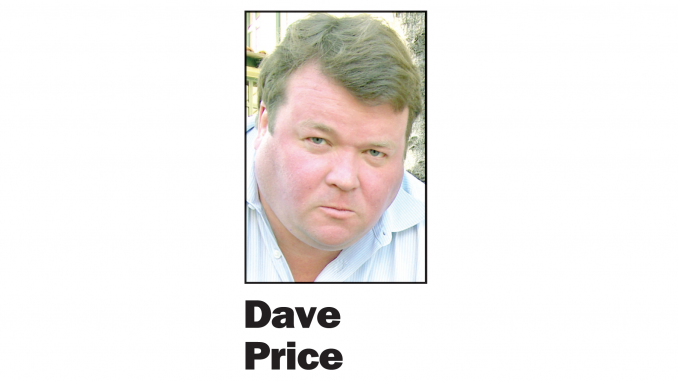 OPINION
BY DAVE PRICE
Daily Post Editor
It's bad that the school board removed the names Terman and Jordan from two middle schools in Palo Alto. It's even worse that the board didn't follow its own rules in doing so, alienating a large group of residents in the process.
I don't want this to be taken as a criticism of the district's advisory committee, which spent a considerable amount of time weeding through all of the possible new names and offering a list of six excellent finalists to the board.
But the school board, in selecting the members of the committee, violated its own policy (#1220) that states: "The membership of citizen advisory committees should reflect the diversity of the community and repre- sent a diversity of viewpoints."
The committee had no members of Chinese or Latin descent. Yet the district is 36% Asian and 12% Latino.
The Yamamoto controversy
That may explain why the committee's top recommendation was for Fred Yamamoto. He was a 1936 Palo Alto High School graduate who was rounded up and put in a Japanese internment camp and then enlisted in the U.S. Army and was killed in action.
But to many Chinese immigrants, the name Yamamoto makes them think of Isoroku Yamamoto, the Japanese Admiral who planned the attack on Pearl Harbor. Many from China and Korea regard him as a war criminal.
"Imagine our students wearing a school t-shirt with this name," said Tian Jiang, a parent who started a petition against naming a school for Yamamoto. "Are you using a World War II criminal name as school name? This is ridiculous."
Where's the diversity?
If the committee had been representative of the racial composition of the community, it's doubtful Yamamoto would have been its top choice.
At Tuesday's meeting, when the school board picked names for both middle schools, Trustee Ken Dauber had the right idea about delaying a decision until additional members could be added to the advisory committee to make it more reflective of the district's racial composition. Trustee Todd Collins seconded his motion, but it failed to get the support of the other three trustees.
What would be the harm in waiting a few more weeks to rename the schools? There was no urgency surrounding this. No deadline faced the board. It would have been better to take time and do things right.
The argument was made that former Superintendent Max McGee went to great lengths to recruit Chinese parents for the committee, but had no takers. If there had been apathy among these parents at the time of McGee's recruiting process, there certainly wasn't on Tuesday night. The board room was packed with Chinese parents outraged over the nomination of somebody named Yamamoto. How hard would it have been for the board to have circulated a sign-up list of those Chinese-Americans who wanted to have a say in this decision?
Changing names was a mistake
As I have said before, I believe that renaming schools is a mistake. If Lewis Terman and David Starr Jordan were alive today, I doubt they would have clung to their views on eugenics, which was the reason given for the renaming.
Renaming was a mistake because both of these men had numerous achievements that outweighed their beliefs in eugenics. And as educated people age, they abandon bad ideas and philosophies. Nobody holds it against former President Obama that he believed same-sex marriage was wrong until 2012.
Don't read this as a defense of eugenics, it's not. The Holocaust illustrated how horrific that belief was.
So it's fitting that one of the new namesakes, Ellen Fletcher, was a Holocaust survivor as well as being an incredible volunteer for the Palo Alto schools, a council member and an advocate of bicycling.
I also applaud the choice of Frank S. Greene, who stood among technology giants Robert Royce, David Packard, Bill Hewlett and the Varian brothers. Besides his considerable achievements in semiconductors, he was the first technologist to break the color barrier in the local tech industry.
While I like the final selections, I wonder if there would have been a different outcome — maybe even a better one — if the recommending commit- tee was more diverse.
The controversy over the renaming raises a serious question in the district: Are Chinese and Latino families well represented in our schools when it comes to PTAs, site councils and other committees? Is the district doing all it can to involve them in our schools?
Editor Dave Price's column appears on Mondays. His email address is [email protected].