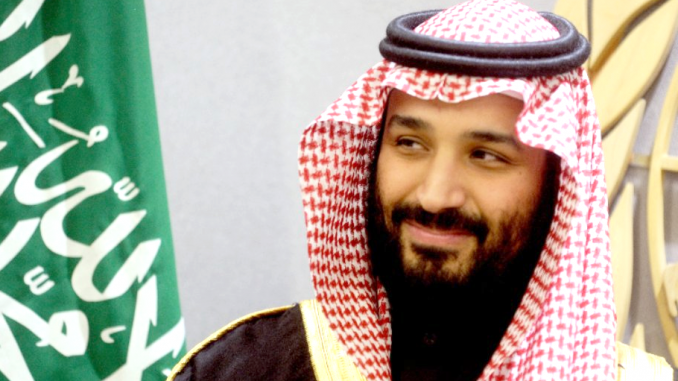 BY ALLISON LEVITSKY
Daily Post Staff Writer
The Four Seasons Hotel in East Palo Alto is completely booked — including the lobby and restaurant — by the Crown Prince of Saudi Arabia, Mohammad bin Salman, and his entourage, according to the technology site Recode and Channel 7.
Several black Lincoln SUVs with dark windows were seen outside the hotel entrance yesterday.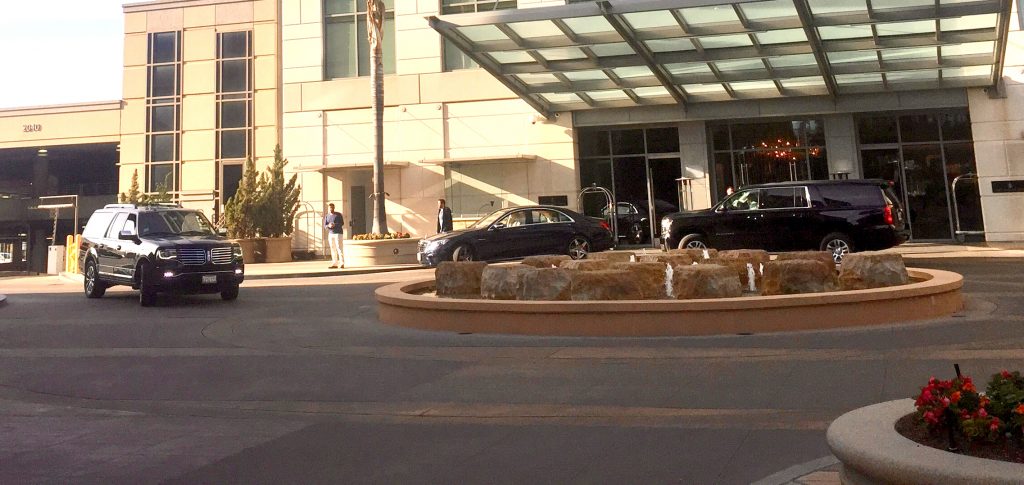 The hotel confirmed to the Post that they were booked through Saturday. A security guard outside the East Palo Alto hotel would only say that the VIP guest was a "head of state."
"There's a prince who purchased the hotel for the whole week," investment banker Anu Deshpande, who works near the hotel, told Channel 7. "I think that's amazing — over the top — but amazing."
The State Department referred the Post to the Saudi Embassy, which did not immediately return a request for comment.
appointed Mohammad as Crown Prince in June 2017, making him heir apparent to the throne. In November, he locked up hundreds of influential businessmen — many of them members of the royal family — in the Riyadh Ritz-Carlton as part of what the government said was an anti-corruption campaign. The New York Times reported that while most of the detainees are now free, they were subjected to coercion and physical abuse in the swanky hotel.
Prince Mohammad is now on a three-week tour of the U.S., with his last stop in Seattle where he met the CEOs of Amazon, Boeing and Microsoft. This week, he'll be meeting with venture capitalists, Google executives and Apple CEO Tim Cook, according to Recode.
The Atlantic reported yesterday that Prince Mohammad's visit to the U.S. "mainly a hunting trip for investment" and an opportunity for him to sell his Vision 2030, a plan to modernize the kingdom and end its dependence on oil.
The Saudi delegation "effectively closed down" the Plaza Hotel in New York last week, where they signed a contract with SoftBank to invest up to $200 billion in solar power development in Saudi Arabia.
The five-star hotel, located at 2050 University Ave. in East Palo Alto, has 200 rooms on 10 stories. It boasts amenities including a eucalyptus-infused steam room. Channel 7 reported that guests who had previously booked rooms were being moved to other hotels in the area.