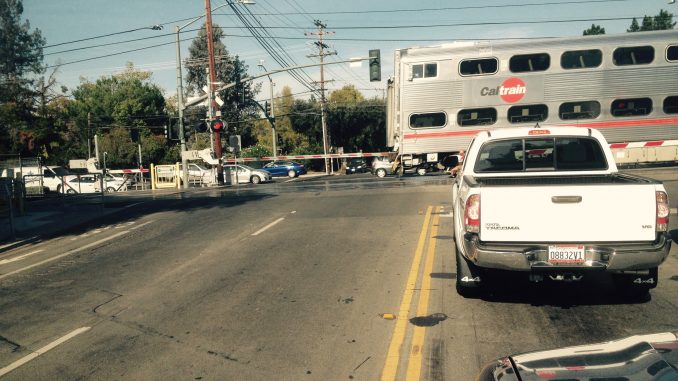 A Caltrain hit an unoccupied car Sunday (March 25) night in Palo Alto at the Charleston Road crossing, the second time in six weeks such an incident has happened there.
Southbound Caltrain No. 440 struck the car at 10:57 p.m., according to Caltrain spokesman Dan Lieberman. There were 173 passengers onboard at the time of the collision.
No injuries were reported.
The driver was arrested on suspicion of DUI and booked into the Santa Clara County Jail in San Jose, according to Lieberman.
On Feb. 12, another southbound train hit a car at that location. In that case, the driver said his navigation system led him to the crossing, where his car stalled. The train dragged the car about 150 yards toward San Antonio Road. The car caught fire while it was being dragged.