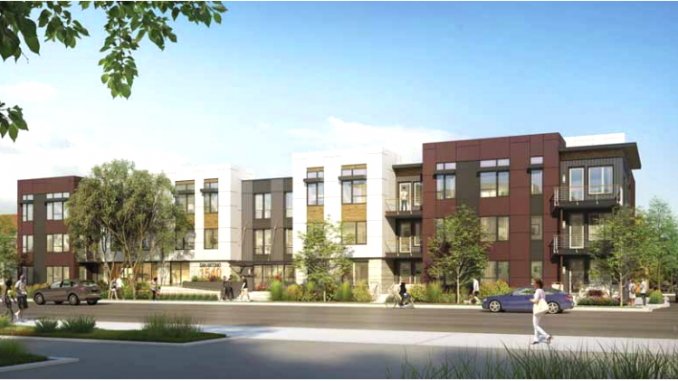 BY EMILY MIBACH
Daily Post Staff Writer
The Beltramo family, which has been receiving the ire of residents over the closing of the Oasis Beer Garden, won approval last night (Feb. 26) from the Menlo Park Planning Commission to replace their former wine and spirits store with offices and apartments.
The commission unanimously approved the family's plan to build two buildings at 1540 El Camino Real.
One building facing El Camino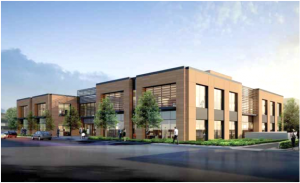 will be two stories tall and have 40,759 square feet of office space.
The second building will be three stories tall, and have 27 apartments, five of which will be for low-income earners. This building will face San Antonio Street.
The project will have 182 parking spaces. Most of the spaces will be under the buildings.
The building currently holds Treadmill Outlet, which moved in after the Beltramo family shuttered its 134-year-old wine and spirits business. The store had been at the 1540 El Camino location since 1935.
The Beltramo's site is not the only historic Menlo Park establishment to be changed. Another Beltramo property, the Oasis, at 241 El Camino, announced it would be closing on March 7.
The Tougas family, which runs the Oasis, announced last week that they are closing the restaurant after being unable to negotiate "a reasonable lease for our business nor meet the requested terms of the building's owner."
However there are no plans to redevelop the Oasis. The Beltramos' are looking for a new restaurant operator to take over the location.