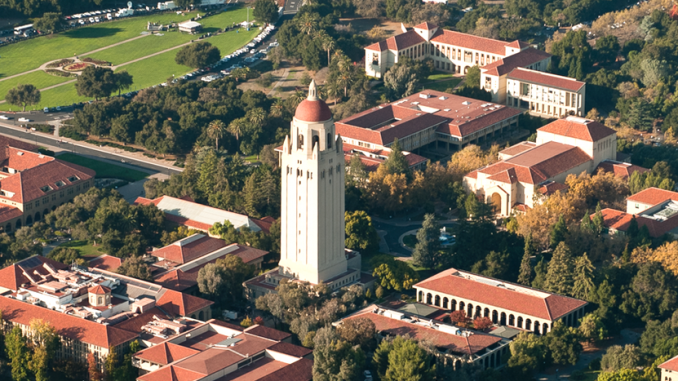 BY ALLISON LEVITSKY
Daily Post Staff Writer
The Palo Alto school district has responded to Stanford's plan to expand by 2.3 million square feet with nine demands, including a third elementary school on campus, more on-campus housing and a commitment by the university to not seek tax exemptions for new homes it builds.
In a draft of a letter to Santa Clara County planners that the school board will finalize at a board meeting tomorrow (Jan. 30) night, the district calls for the university to increase its student generation rate, or the average number of K-12 students expected to live in each home the university builds.
The university has set a student generation rate of 0.5, while the school district says 0.98 is more appropriate.
The expansion is expected to bring about 9,600 new students and employees to campus. The university has offered to build 550 homes for faculty and employees, 1,700 beds for undergraduates and 900 beds for graduate students.
If Stanford discovers that they need more than 550 family housing units, the school district says, the school district capacity "needs to be a formal part of the discussion and consideration."
The school district has also pointed out that the university buildout won't occur incrementally over a 17-year span, as Stanford has said.
Large developments pop up in "narrow bursts," the school board wrote in its letter, citing Stanford West, which took three years to build, University Terrace, which took two years and Kennedy Towers, which took one year.
More elementary kids at Stanford West
Some 70% of the students who live at Stanford West are in elementary school, compared to 42% in the district overall, the school board says.
The school district is also asking to "be part of the process for input" for future projects under the 2018 General Use Permit, which the county will decide whether to grant to the university, allowing its planned expansion through 2035.
The school board is also asking the university to mitigate the loss in revenue from Stanford housing being sold with 51-year long-term ground leases rather than fee simple title.
Sale prices don't reflect land values, generating significantly lower property taxes than comparable properties, the school district says.
Throw out the old growth forecast
The school district is also asking Stanford not to rely on an "outdated 10-year forecast" for school enrollment projections.
"We are seeing tremendous residential building in the Bay Area to house the population inflow," interim Superintendent Karen Hendricks wrote.
The board meeting is scheduled for 5 p.m. tomorrow at 25 Churchill Ave.