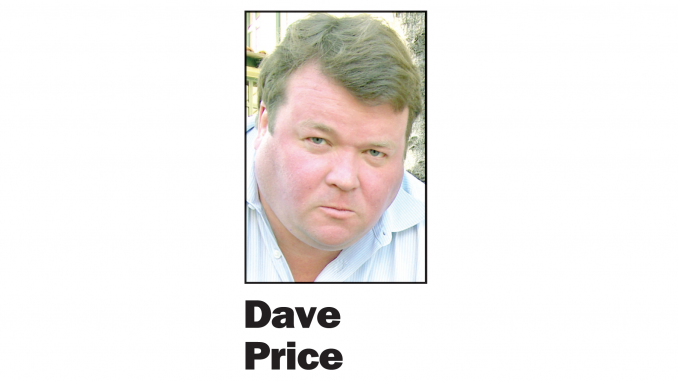 OPINION
BY DAVE PRICE
Daily Post Editor
There's a lot of things to like about Santa Clara County Supervisor Joe Simitian's proposal to build teacher housing at 231 Grant Ave. in Palo Alto next to the courthouse.
Housing is in short supply, obviously, with rents reaching the point where many people are leaving the Bay Area. This is creating a labor shortage in every profession, including teaching. The 60 to 120 homes Simitian hopes to create is a drop in the bucket, but it's a step in the right direction.
A big impediment to building housing is acquiring land. But this 1.5-acre property is already owned by the county, with small offices that can easily be moved and a couple of parking lots. Simitian's idea is to build a parking structure in the courthouse block to make up for the loss of parking.
The right location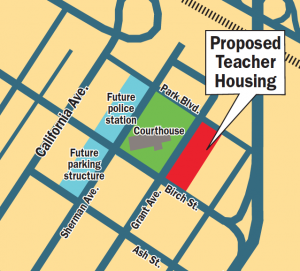 The location makes sense because there's already housing in the same block and in the neighborhood to the west. So this isn't an attempt to introduce a new use into the neighborhood, which is often a complaint of housing opponents.
There will be a lot of construction in that area, however. The city is planning to build its police station and parking structure on Sherman Avenue in the parking lots adjacent to the courthouse.
It's far from a done deal, even if Simitian's four colleagues on the county board of supervisors sign off on the idea tomorrow. He still needs to come up with a financing plan and a construction partner.
How about other parking lots?
Finding places for new housing requires creativity. Palo Alto officials have talked for years about building housing on top of parking lots. Mountain View and Burlingame have already approved housing projects atop parking lots. Maybe this proposal will prompt Palo Alto to look at doing the same with other parking lots downtown.
This proposal for Grant Avenue is an exciting idea that will hopefully gain the support of Palo Alto residents, who have always made education a top priority.
Editor Dave Price's column appears on Mondays. His email address is price@padailypost.com.