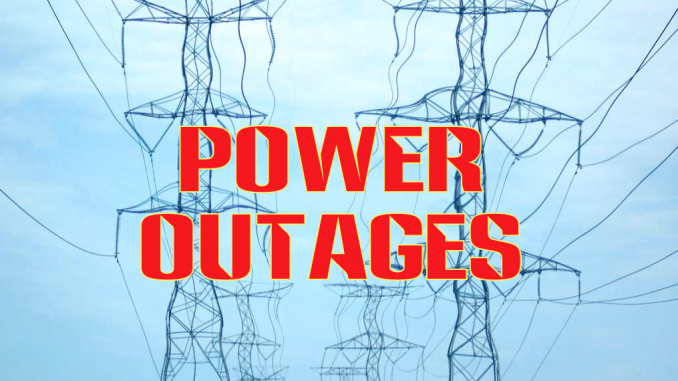 BY ALLISON LEVITSKY
Daily Post Staff Writer
Torrential rains that battered the mid-Peninsula caused two power outages in Palo Alto this morning (Jan. 9), city utilities officials said.
From 9:30 p.m. Monday to 5:30 a.m. Tuesday, about 1,800 customers between Waverley and Alma streets and Churchill and El Dorado avenues saw blackouts.
After the first outage was resolved, another 600 customers saw blackouts from 6:20 a.m. to 9 a.m. in an area bordered by Waverley Street and Churchill and Coleridge avenues.
Some residents on Twitter reported hearing a bang and a flash of light. The outage knocked out stoplights on Middlefield Road in south Palo Alto.
The outage disabled the pumps on Oregon Expressway, causing a knee-deep flood at the Alma Street underpass that police ushered cars through Monday night. The underpass was closed sometime after midnight until the flood was cleared in time for the morning commute, around 5:25 a.m.
Utilities spokeswoman Catherine Elvert said the blackouts were caused by storm-damaged equipment, including a broken insulator and singed wires.
On Dec. 18, a blown fuse caused an outage affecting about 50 customers in Old Palo Alto. Two days earlier, strong winds caused a tree to fall on primary wires, causing an outage that affected about 260 customers between Loma Verde and Colorado avenues.