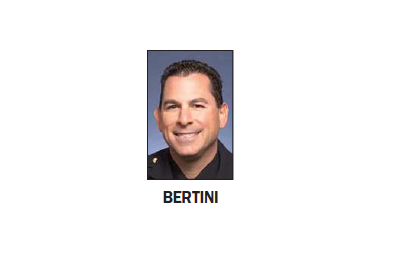 Menlo Park City Manager Alex McIntyre today (Dec. 21) named police Cmdr. Dave Bertini as interim police chief, replacing Robert Jonsen, who was hired as chief in Palo Alto.
McIntyre said in a statement that Bertini will lead the department on an interim basis until a permanent chief is selected.
Bertini has been with the Menlo Park Police Department since 2011.
Commander Bertini is a 30-year veteran of law enforcement, having started his career as a police explorer with the Pacifica Police Department. He was hired there as a reserve officer in 1986 and public safety dispatcher in 1987. In 1988, he was hired as a full time police officer. During his career in Pacifica, he rose through the ranks and ultimately promoted to captain in 2008.
In Menlo Park, he has served as patrol commander and administrative services commander. In 2015, he served as the City's interim human resources director for six months.