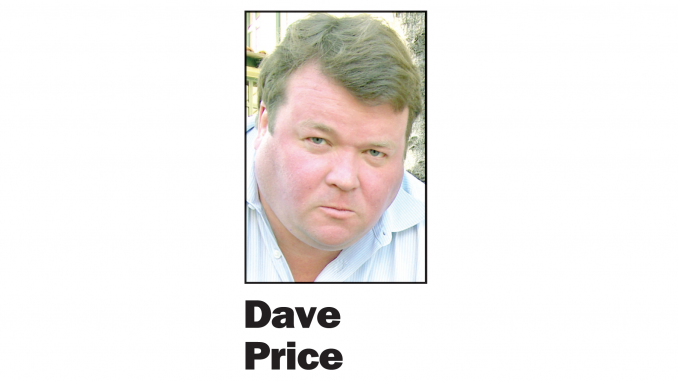 Opinion
BY DAVE PRICE
Daily Post Editor
There was an important question that didn't get much attention when outside investigators delivered their report on the Palo Alto Unified School District's handling of sexual assault and harassment complaints.
Why did Palo Alto High School Principal Kim Diorio and other administrators allow a student who had been convicted of sexual assault to return to Paly?
The court notified the district that this student had been convicted in February. But he remained at Paly until May when Channel 2 revealed his conviction and his father pulled him out of school, putting him in a home-study program.
Why wasn't he pulled out of school when Diorio learned he had been convicted?
The California Education Code Section 48900 (n) and 48915 (c)(4) gives a superintendent or principal the authority to recommend the expulsion of any student who commits a sexual assault. Expulsion doesn't require a criminal conviction, even though there was one in this case. All it takes is a "determination" by the principal or superintendent that a sex assault has occurred.
The law gives the principal and superintendent this authority regardless of whether the sex assault occurred on campus or off.
The boy was convicted of an an October 2015 assault in the bathroom of a Palo Alto church. He has been accused of a second assault in October 2016 in a bathroom at Paly.
Both the Paly handbook and school board policy say that students convicted of sexual offenses are subject to a "mandatory suspension" and a "mandatory recommendation for expulsion," which would have to be approved by the school board.
What went wrong?
The report released last week by the law firm Cozen O'Connor only vaguely addresses the issue of allowing this boy to return to school.
On page 26, the Cozen O'Connor lawyers write: "The district did not take steps to assess or understand the import of the information (the court's notice of the boy's conviction) that was provided to the school by an external authority."
In other words, it didn't even register with Diorio or the other administrators that this boy had been convicted of sexual assault.
Moreover, the Cozen O'Connor lawyers said that administrators didn't investigate:
• "whether the conduct was connected to a PAHS student;"
• "whether the conduct may have had continuing effects at PAHS;"
• "whether as a result of the conduct, the (male student) may have represented a danger to persons;"
• "or whether the additional information presented a potential pattern of conduct that may warrant further action or triggered obligations" under board policy on student suspension and expulsion.
The Cozen O'Connor lawyers said the district also "had no protocol for the tracking and monitoring of information received from external authorities, or compliance with directives from external authorities."
The school board will get another chance to delve into this lapse tomorrow night (Sept. 26) when it is scheduled to discuss the subject of "involuntary student transfers."
The board will be asked to approve a boilerplate policy written by the California School Boards Association that spells out what administrators should do if a student is convicted of a serious crime like sexual assault.
'Restorative justice'
Under the proposed policy, before a student would be "involuntarily transferred" out of a school, "the superintendent or designee shall attempt to resolve the conflict using restorative justice, counseling or other such services."
The policy goes on to say, "Participation of the victim in any conflict resolution program shall be voluntary, and he/she shall not be subjected to any disciplinary action for his/her refusal to participate in a conflict resolution."
That's nice. They have to have a policy of not punishing a victim for refusing to meet with his or her attacker. I guess you have to spell out everything to some people.
If the board approves this policy, and the same situation were to repeat itself, the convicted sex offender could remain in the same school as the victim as long as the perpetrator participated in a "restorative justice" program. Wonder if restorative justice requires the victim to hug the perpetrator? Maybe they'll have to sing Kumbaya together?
Seriously, how does one know whether restorative justice works in a particular case? You have to hope the offender doesn't re-offend, I guess.
The proposed policy puts the safety of students at risk. Protecting students becomes a lower priority than restorative justice under this policy.
How about a simpler policy that skips the social justice baloney? Something like, "If you get convicted of a serious violent crime, you don't get to return to school. Period. You can either do a home-study program or attend a continuation school, but you're not coming back to your old school."
If the school board is confused about this, then they're as bad as the administrators who allowed a convicted sex offender to return to school.
Editor Dave Price's column appears on Mondays. His email address is [email protected].