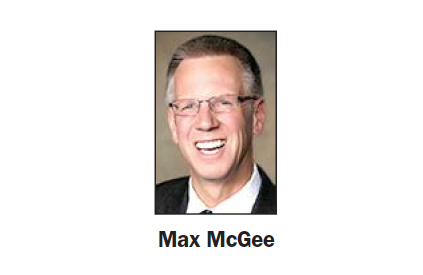 Palo Alto school Superintendent Max McGee resigned today (Sept. 26) after two school board members called for him to step down following criticism over how the district handled sexual assault complaints and a union contract error that will cost the district $4.4 million.
Board president Terry Godfrey issued the following statement at 6:45 p.m.:
Dr. Glenn "Max" McGee has submitted his resignation to the Board of Education effective Sept. 29, 2017.
Said Dr. McGee: "I appreciate the opportunity to lead and serve this phenomenal school district.  Blessed with a supportive community, a dedicated Board of Education, an extraordinarily capable and caring staff, and above all a student body that exemplifies excellence in character and achievement, I leave Palo Alto knowing that the district will continue to thrive, and I stand ready to provide whatever support is needed during the transition."
Board President Terry Godfrey stated: "We thank Dr. McGee for his years of hard work and for his many contributions to our district. His optimism, vision and vibrancy along with the innovative programs and practices he brought to our district will be a lasting legacy.  Work on an interim leadership plan will start immediately and we will be issuing an RFP (request for propsals) for a firm to assist us in the search process for our next superintendent."
No interim replacement was named.
Two of the five board members — Ken Dauber and Terry Collins — publicly called for McGee's removal on Sept. 14.
It wasn't known last night whether any of the remaining three board members — Godfrey, Melissa Baten Caswell and Jennifer DiBrienza — had joined Dauber and Collins in their call for McGee to step down.
McGee, the board and other district leaders have been under fire since May over the revelation that a Palo Alto High School student was allowed to remain at school after being convicted of sexual assault in juvenile court. The Office for Civil Rights has also investigated the district over its inadequate response to sexual harassment complaints.
Last month, it came out that the district had missed a union contract deadline, triggering a $4.4 million employee raise that was not budgeted for.
McGee announced over the summer that he would retire at the end of the current school year.
McGee, 66, a longtime educator from Illinois, was hired in May 2014. He replaced Kevin Skelly, who had been superintendent for seven years. Skelly is now superintendent of the San Mateo Union High School District.