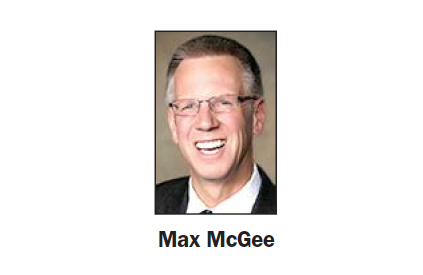 BY ALLISON LEVITSKY
Daily Post Staff Writer
A missed deadline has led to an unplanned 3% raise for teachers and other school workers in the Palo Alto school district, totaling more than $4.4 million, but the head of the teachers' union claims that the district can afford the raise.
"Luckily, the property tax projections are much higher than what the district built a budget on. The excess revenue seems to cover the raises," Palo Alto Educators Association, or PAEA, president Teri Baldwin said yesterday in an email to the Post. "Given that, I am not sure why this would cause additional budget cuts."
School board president Terry Godfrey disagreed, saying that the district could expect more budget cuts in the future as a result of paying out the raises.
"This still causes a spending issue for subsequent years including, most likely, having to make more budget cuts and not being able to offer raises in the near future, which can hamper our ability to attract new teachers," Godfrey said.
Employees represented by PAEA and the non-teaching employees' union California School Employees Association, or CSEA, are set to receive the raise, which district leaders thought had been zeroed out after an overestimation of property tax revenues last year led the board to make deep budget cuts.
But the district's three-year contracts with the unions included a "safety valve" that retained the raises if property revenues turned out to be 1.5% more than they were forecast.
Missed deadline
District leaders failed to notify union leaders by the contractual deadline of March 15 of their desire to reopen negotiations over a 3% raise. The district will now have to pay out the raise, as well as an additional one-time payout of 2%, according to Godfrey.
"When something like this happens, it really endangers trust. The district feels blindsided. The unions feel like they're doing their jobs," school board member Todd Collins told the Post yesterday. "The district failed to do what they needed to do and put them in an awkward position."
Scott Bowers, who retired as the district's superintendent for human resources in June, was the lead negotiator with the unions. It would have been his job to keep track of the March 15 deadline, though Collins said the miscommunication was a collective failure by district leaders.
"While it is not clear if our lead negotiator mentioned the need to reopen the contract during bargaining sessions, the fact is that there is no documentation of a written request to reopen it," superintendent Max McGee said in an email to the Post.
CSEA filed and later withdrew a grievance on Aug. 14 regarding the raise. District leaders consulted with attorneys from two firms, who said they likely wouldn't be able to renegotiate after missing the March 15 deadline.
Board to meet with McGee for performance review
Collins requested a performance review in a closed-session board meeting for Superintendent Max McGee. Godfrey said she would make time for feedback for McGee at the Sept. 12 board meeting, at which time the board will also discuss the mishap's impact on the budget.
"I think our lack of attention to detail is a real weakness in our management culture," Collins said. "This is an illustration of where we fell down on the details, and that's really going to cost us money."
With regard to accountability measures for district leaders, Godfrey said, "As a board we will decide next steps."
"As you can imagine, this is pretty disappointing. It's hard to imagine how a miscommunication between the management negotiator and union leadership like this can happen," Godfrey said.
Trust endangered
This was the district's first multi-year contract, which are common in other districts, Godfrey said. But as a locally funded district, property tax revenue is more difficult to forecast, Godfrey said, adding that she wouldn't support multi-year contracts in the future.
Collins said he worried about not only the long-term repercussions on spending, but relationships between the district and the unions.
"When something like this happens, it really endangers trust. The district feels blindsided, the unions feel like they're doing their jobs," Collins said. "The district failed to do what they needed to do and put them in an awkward position."