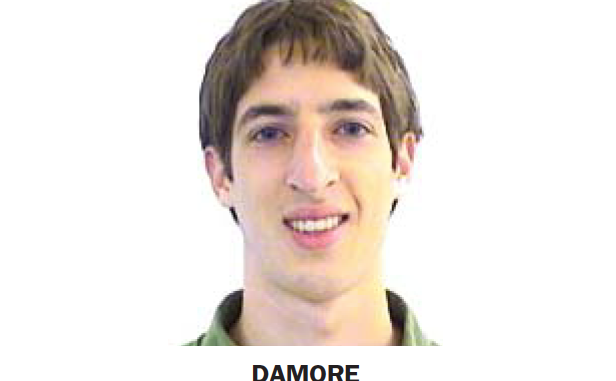 BY ALLISON LEVITSKY
Daily Post Staff Writer
A Republican Party official representing fired Google engineer James Damore said political discrimination and whistleblower protections issues could both play a role in a lawsuit against the company.
But Harmeet Dhillon, California's Republican National Committeewoman, said little about the possible suit, explaining that she didn't want to give up her strategy to Google.
Dhillon's San Francisco firm, Dhillon Law Group, posted an ad on its site on Tuesday (Aug. 22) seeking other Google employees who felt they had been discriminated against for their political views, faced retaliation for complaining or "been written up for 'un-Googly conduct' for refusing to comply with the political orthodoxy at the company."
Labor law protects political speech
"California has a specific labor statute that protects employees from political discrimination," Dhillon told the Post. Federal and state law protecting whistleblowers could also apply, she said.
Damore was fired over a 10-page memo that went viral outside of Google earlier this month, criticizing the company's "ideological echo chamber" that didn't tolerate conservative viewpoints.
The memo also argued that diversity recruitment initiatives in the company were misguided, and that women's underrepresentation in tech and leadership positions at the company was due in part to biological personality differences, not just discrimination.
Meant to be an internal document
The memo had been circulated internally at Google and Damore didn't make it public. However, a fellow employee posted it online, resulting in an avalanche of reaction from around the world.
Damore filed a complaint about coercive statements at Google with the National Labor Relations Board on Aug. 7, the day he was fired.
The next day, Google CEO Sundar Pichai released a statement declaring the company's commitment to maintaining an environment where employees can safely express dissent in the workplace, but drawing the line at speech that advanced "harmful gender stereotypes."
"We have strong policies against retaliation, harassment and discrimination in the workplace. We also strongly support the right of Googlers to express themselves. An important part of our culture is lively debate," Google spokesman Ty Sheppard said in a statement. "But like any workplace, that doesn't mean that anything goes."