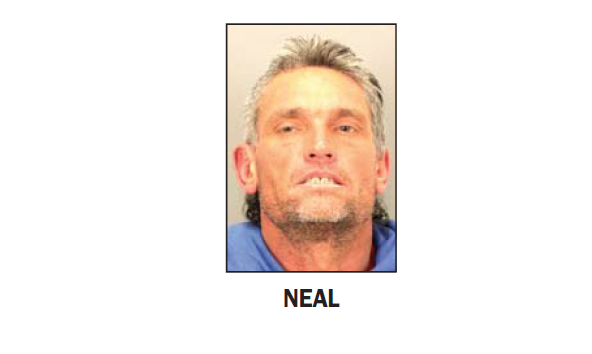 BY ALLISON LEVITSKY
Daily Post Staff Writer
The former professional cyclist accused of murder in the stabbing death of a 55-year-old man in Mountain View has a history of violent and petty crime in the area, including threats, fighting and robbery.
Jan Neal, 43, of Marin County, was arrested around 6:30 p.m. Saturday after the fight in the courtyard outside the Mountain View Center for Performing Arts, at 500 Castro St.
Between 2002 and 2012, Neal was charged twice with fighting in public, twice with making violent threats, twice with resisting or obstructing police, once with battery, once with public drunkenness and once with the strong-arm robbery of beef jerky from the CVS pharmacy at 352 University Ave. in Palo Alto.
In the second-degree robbery, on Aug. 6, 2012, a police officer wrote in court records that Neal had stood his bike up on its rear wheel with the front wheel in the air, using it as a barrier between him and the store manager after being confronted about stealing the beef jerky.
He's been issued stay-away orders from the CVS store and Stanford University, where he once worked at the campus bike shop. In 2003, Neal completed an aggression control workshop by court order.
No knife
The victim, who had not yet been identified yesterday, later died from severe stab wounds at a hospital. Police told the Post yesterday that Neal used a bicycle and a patio chair, but no knife.
Police haven't said how the fight began on Saturday or whether Neal and the victim knew each other.
Two local cyclists told the Post on Tuesday that Neal is well-known in the local cycling community as a formerly talented young cyclist whose life took a tragic turn.
Neal was one of more than two dozen cyclists hit by a drunk driver in the Tour of Mexico on Feb. 18, 1993, when he was 18. Neal's injuries, including a broken collarbone, affected him physically, mentally and emotionally.
Jim Aparisi, 50, of Mountain View, who has known Neal since Neal was 12 or 13, told the Post on Tuesday that Neal's injuries at 18 led him to lifelong drug abuse.
No bail
Neal is being held without bail at the Santa Clara County Main Jail in San Jose. He was scheduled to appear in court yesterday afternoon.