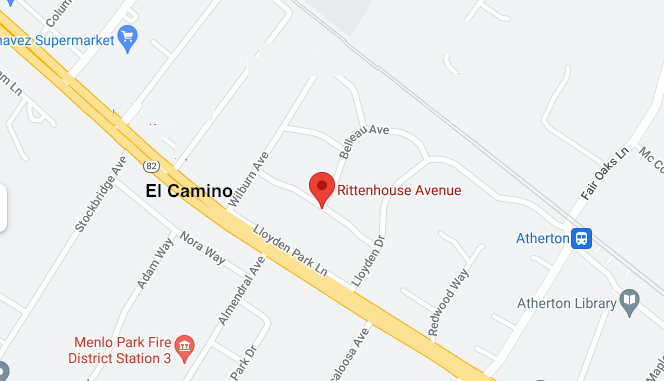 For the second time in a month, a pedestrian walking in Atherton was robbed of a necklace.
Today (Sunday, July 2) at 1:30, the female robber approached and "forcibly removed" a necklace from the victim who was walking on Rittenhouse Avenue. The robber also got her wedding ring.
The robber then left in a white sedan with a man and woman inside, police said.
As for a description, all the victim was able to remember was that the victim had a medium complexion.
On May 28, a robber also used force to remove a necklace from a woman in the 0-99 block of Holbrook Lane, the area immediately east of Middlefield Road.
In that robbery, the thief and her crew fled in a white or silver BMW X3 with no front plate. The suspects were described as a Hispanic man wearing a black t-shirt and a Hispanic woman.