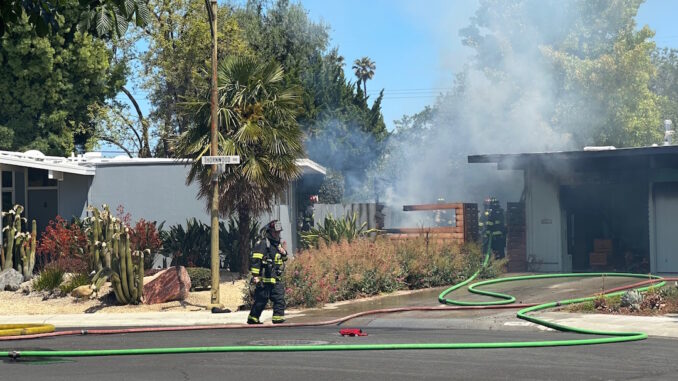 By the Daily Post staff
Firefighters knocked down a fire in the garage of an Eichler home in south Palo Alto this morning (June 21).
Multiple people called 911 to report smoke and flames coming from a house at 3505 Evergreen Drive at 11 a.m., Chief Geo Blackshire said.
Nobody was home at the time, and the fire was mainly limited to the garage, he said.
It took 20 minutes to knock down the fire, and Mountain View firefighters helped, Blackshire side.
The garage and a fence were damaged, while the house had minor smoke and heat damage.
The cause of the fire and the total cost of the damage is still under investigation.