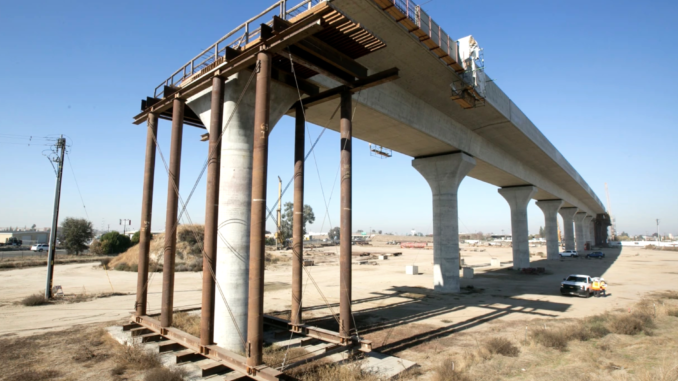 BY BRADEN CARTWRIGHT
Daily Post Staff Writer
Palo Alto Councilman Pat Burt said yesterday (June 20) that California's high-speed rail may never come to the Peninsula, which would affect the future of Palo Alto's railroad crossings.
"Caltrain needs to identify three to four miles of four tracks to enable passing tracks if high speed rail were to someday come to the Peninsula — which is far from a certainty and starting to be recognized, more broadly, as unlikely," Burt said at yesterday's Rail Committee meeting.
Burt is a big advocate for public transportation, and he represents Palo Alto on both the Caltrain and VTA board.
A citizens group that is required to report on the California High Speed Rail Authority cast doubt on high speed rail in a March report.
The project has suffered from rising costs, drawn-out schedules and falling demand for ridership, the report said. Building the first stretch from Merced to Bakersfield is hard to justify at its cost of up to $35 billion, the citizens group told lawmakers.
"The tradeoffs between the investment in high-speed rail and alternative state needs must necessarily be different and more difficult that they appeared in 2009," the report said, referencing the year voters approved the project.
Caltrain is expected to tell the city where the passing tracks will go by September, and it's likely that crossings at Charleston Road and Meadow Drive would be included, Burt said.
Even if high-speed rail never comes, Caltrain is asking the city not pick any designs for the railroad crossings that would prevent four tracks in the future, Burt said.
The Rail Committee yesterday revived a plan to raise the Caltrain tracks above crossings, called a viaduct, and they leaned toward eliminating the trench as an alternative.
The city is also considering an underpass under the tracks, an underground trench for the train, or a hybrid design, with the tracks raised and the streets lowered.