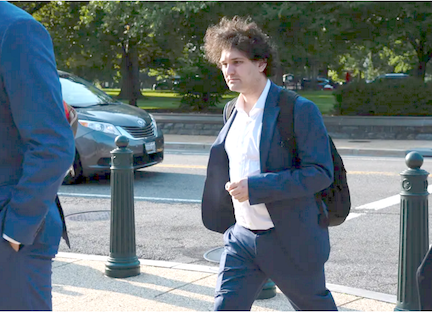 By the Daily Post staff
Sam Bankman-Fried, the cryptocurrency king whose empire collapsed and is now facing federal charges, was released to his parents home at Stanford on $250 million bond, not bail.
There's a big difference.
He didn't have to pay any money to be released. Instead, all he had to do is promise to appear in court at for future hearings.
If he fails to appear in court, the assets he pledged — his parents' Stanford home — could be seized by the court.
Bail is very different.
A defendant pays a bailbondsman up to 10% of the bail amount to be released from jail. To be freed on bail, SBF would need to give $25 million to a bailbonds company. The premium paid to the bondsman is non-refundable even if the defendant makes all of his court dates.
Sometimes people confuse the words bail and bond, even people who are attorneys or who purport to have a background in the law. Here are some links to articles that expand on this subject.
• A bailbonds company explains the difference
• Justia, the legal information retrieval site, says "The words 'bail' and 'bond' are often used almost interchangeably when discussing jail release, and while they are closely related to each other, they are not the same thing. Bail is the money a defendant must pay in order to get out of jail. A bond is posted on a defendant's behalf, usually by a bail bond company, to secure his or her release."
• The news website CoinDesk says SBF "was simply released from custody on something called a personal recognizance bond."